HEALTH & WELLNESS PROGRAM eBOOK
Regular price
Sale price
$27.00
Unit price
per
Sale
Sold out
for 1 pack(s) at $27.00 ea
This book is also included in our VIP Membership where you gain access to this and ALL recipes books. Get the special offer that is now on to become a member for only $14 a month
Find out more
View full details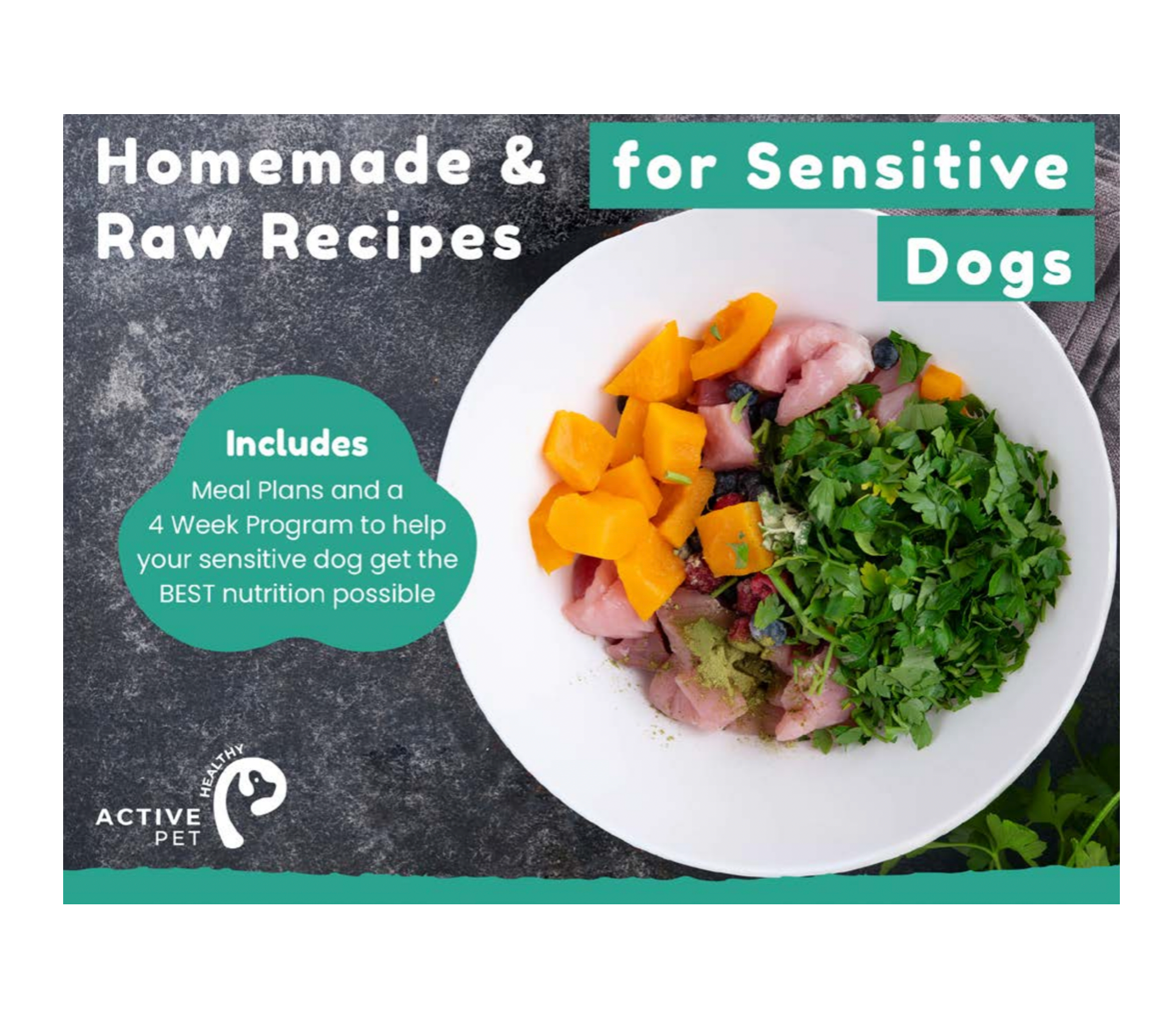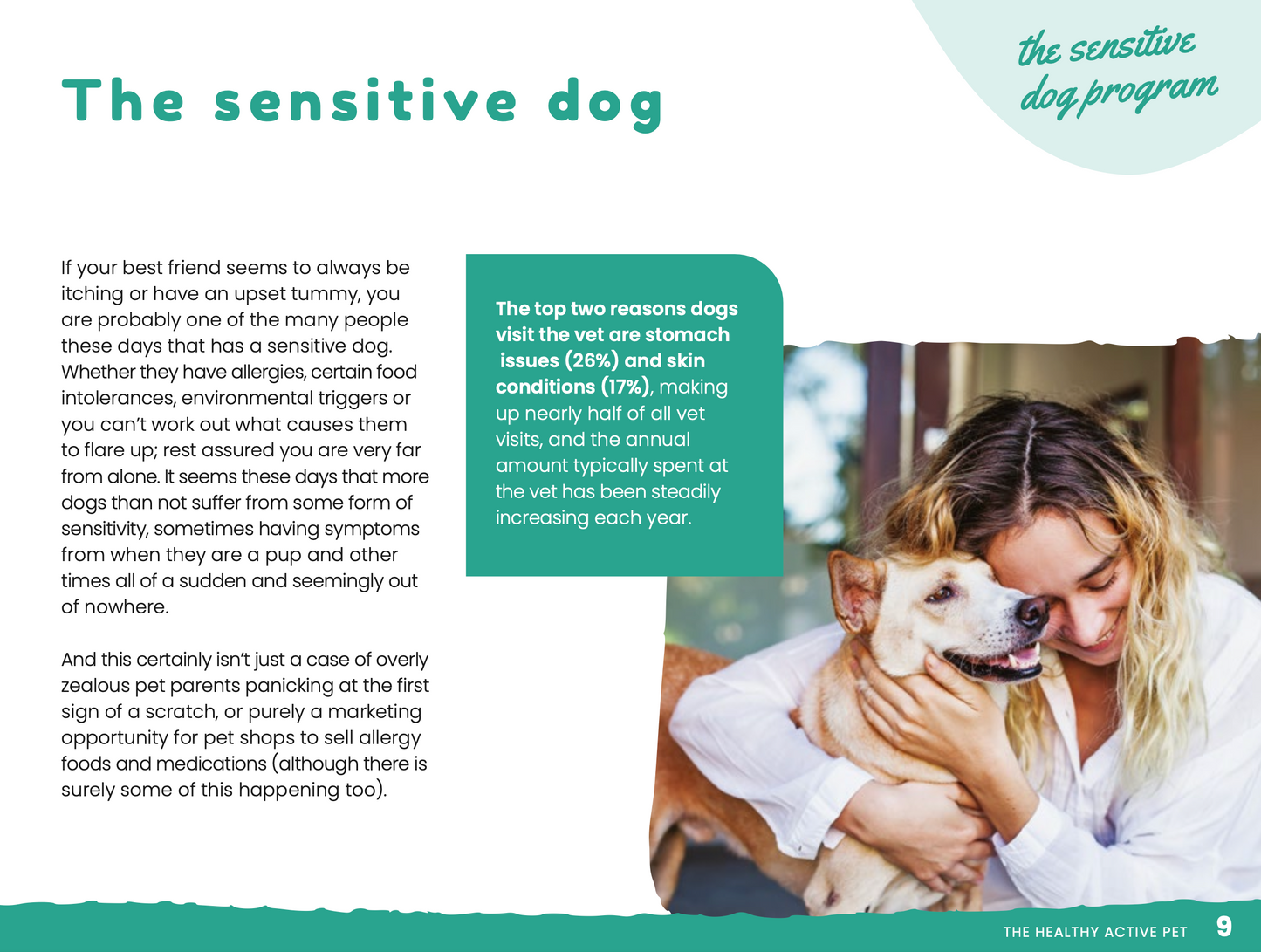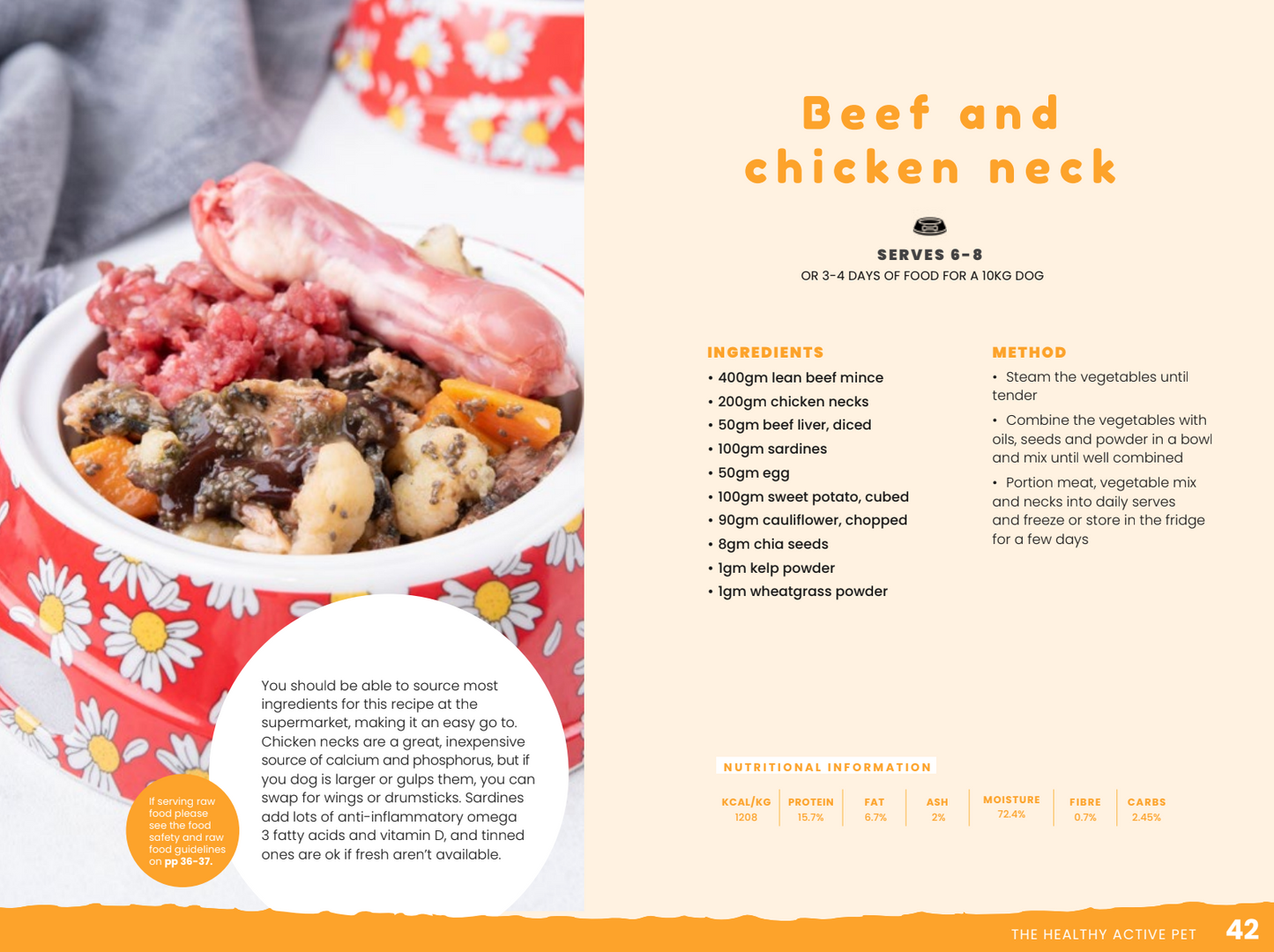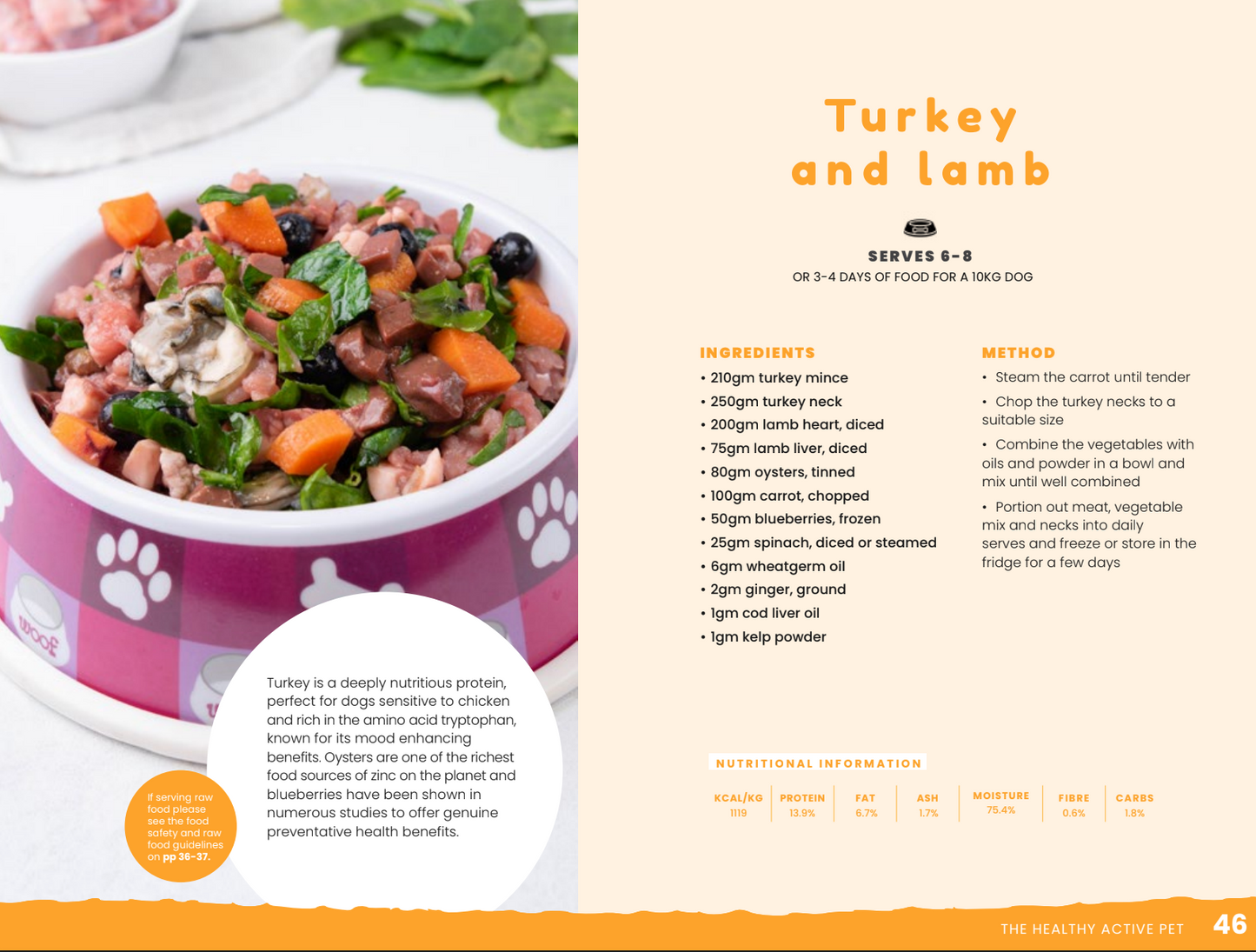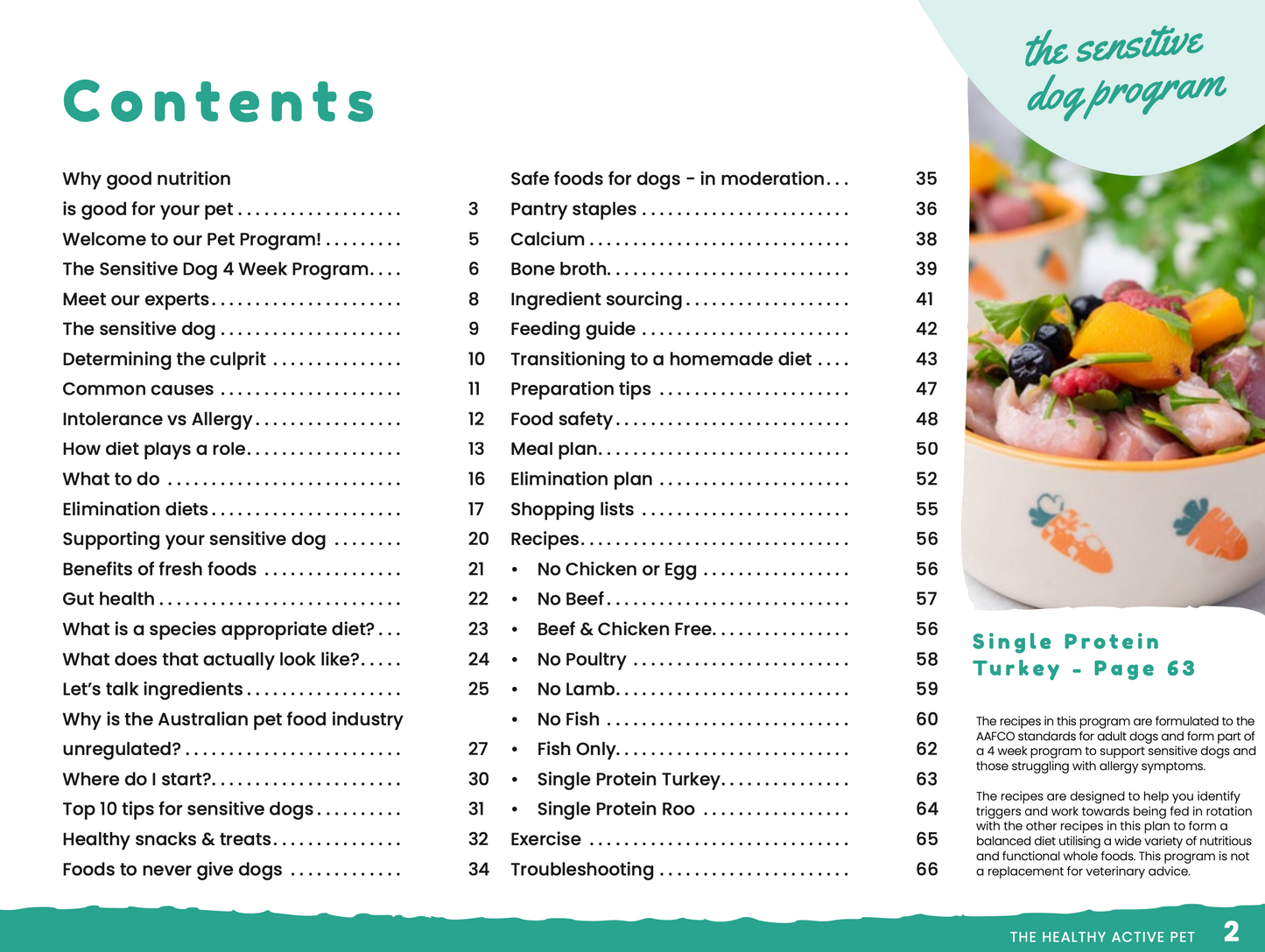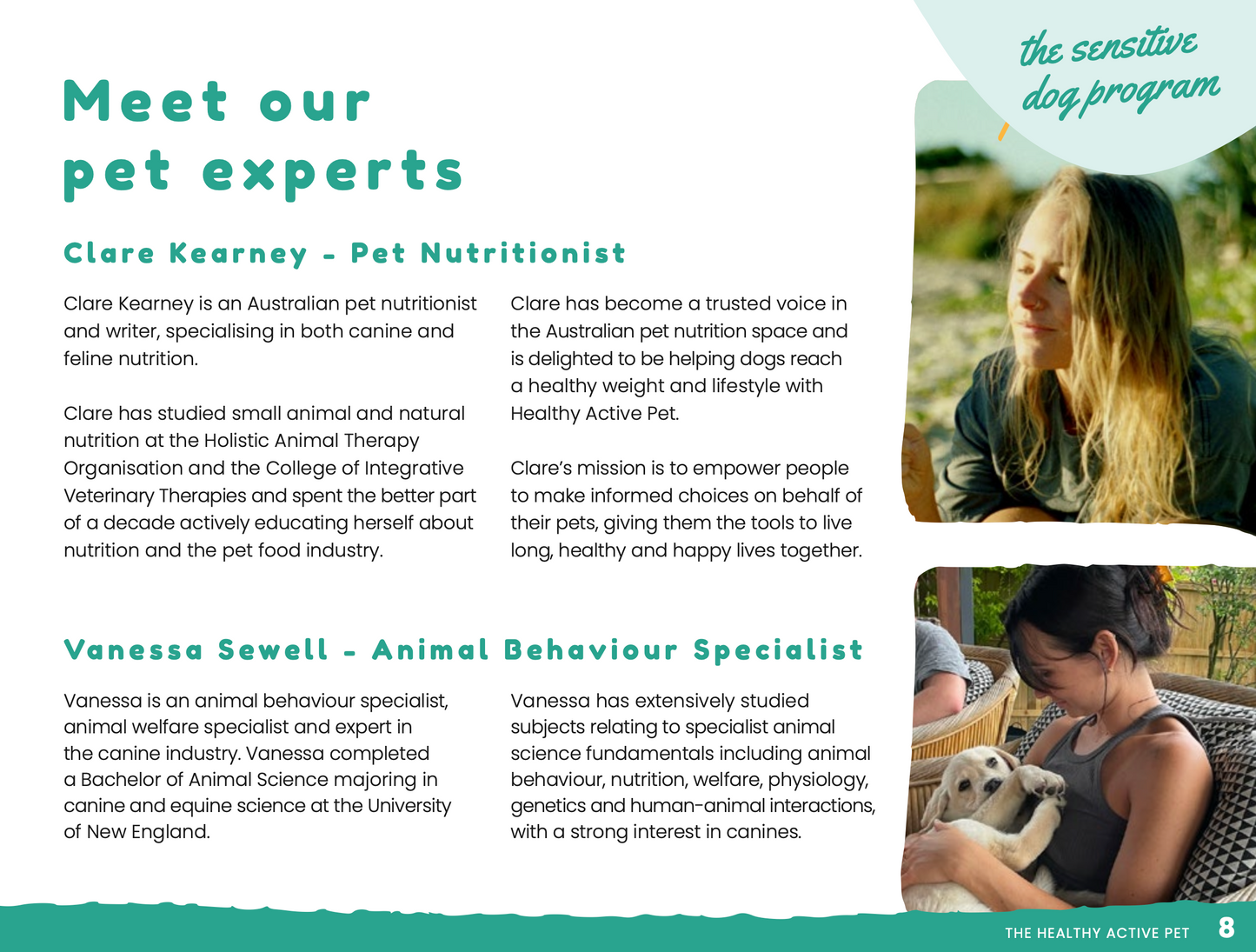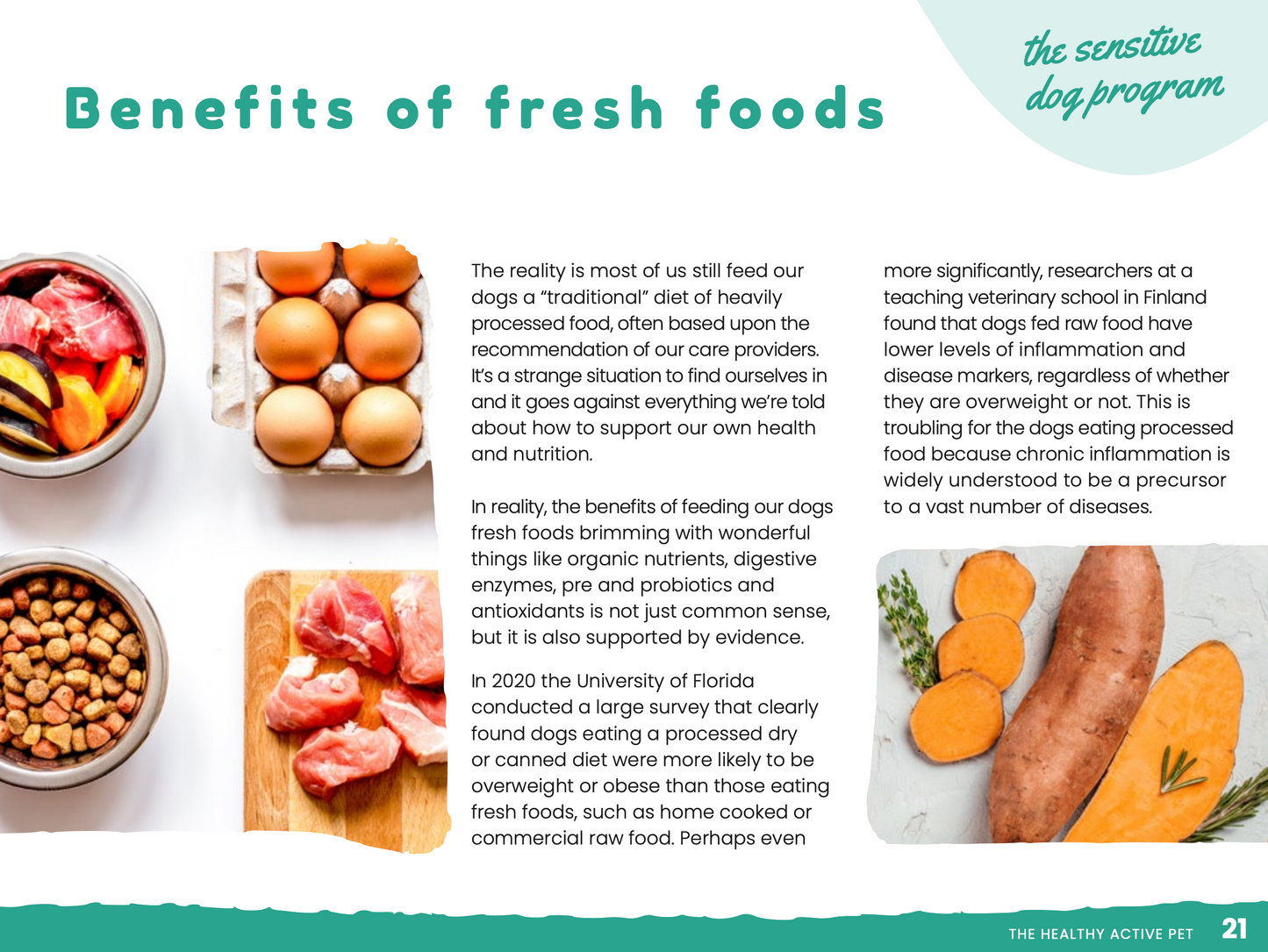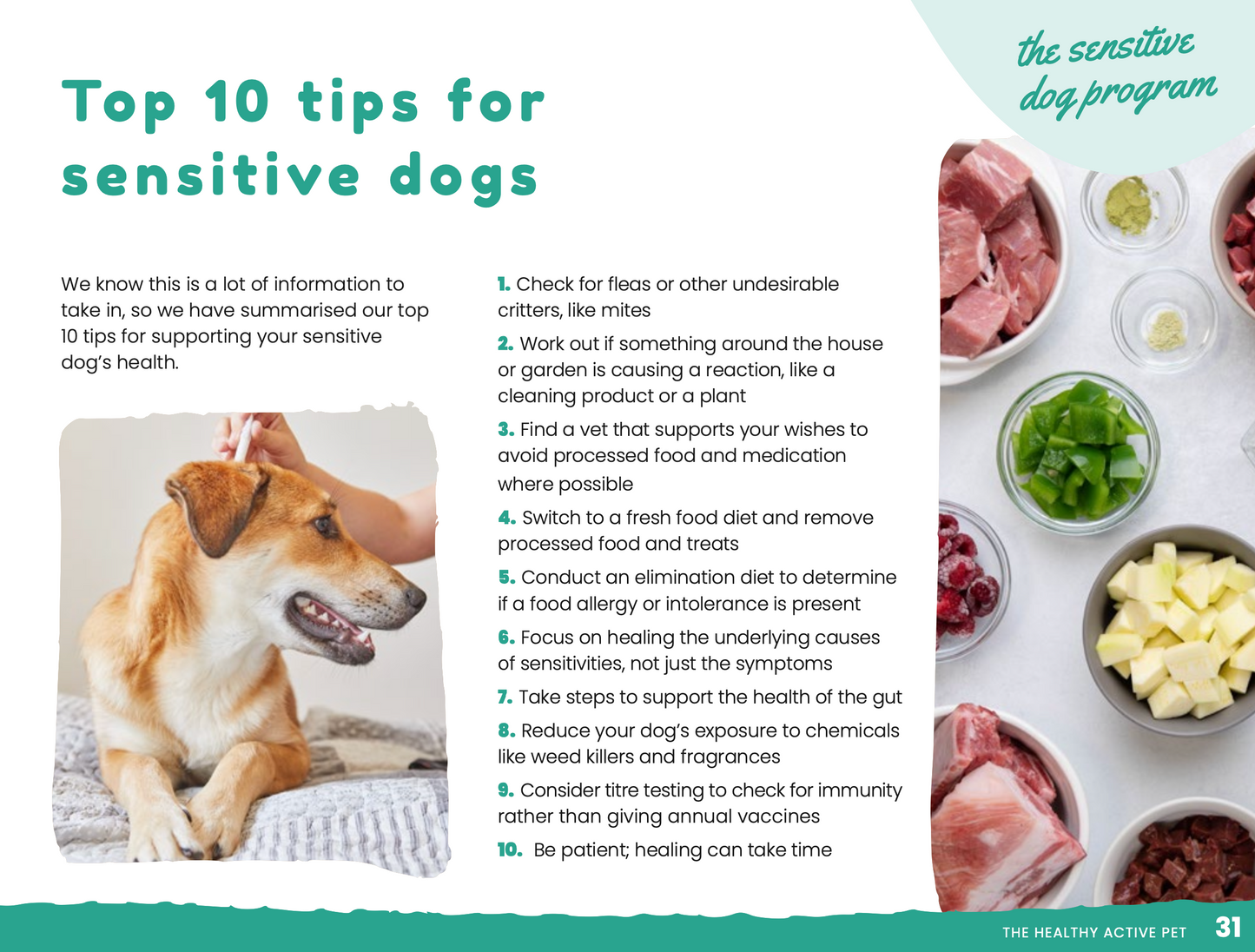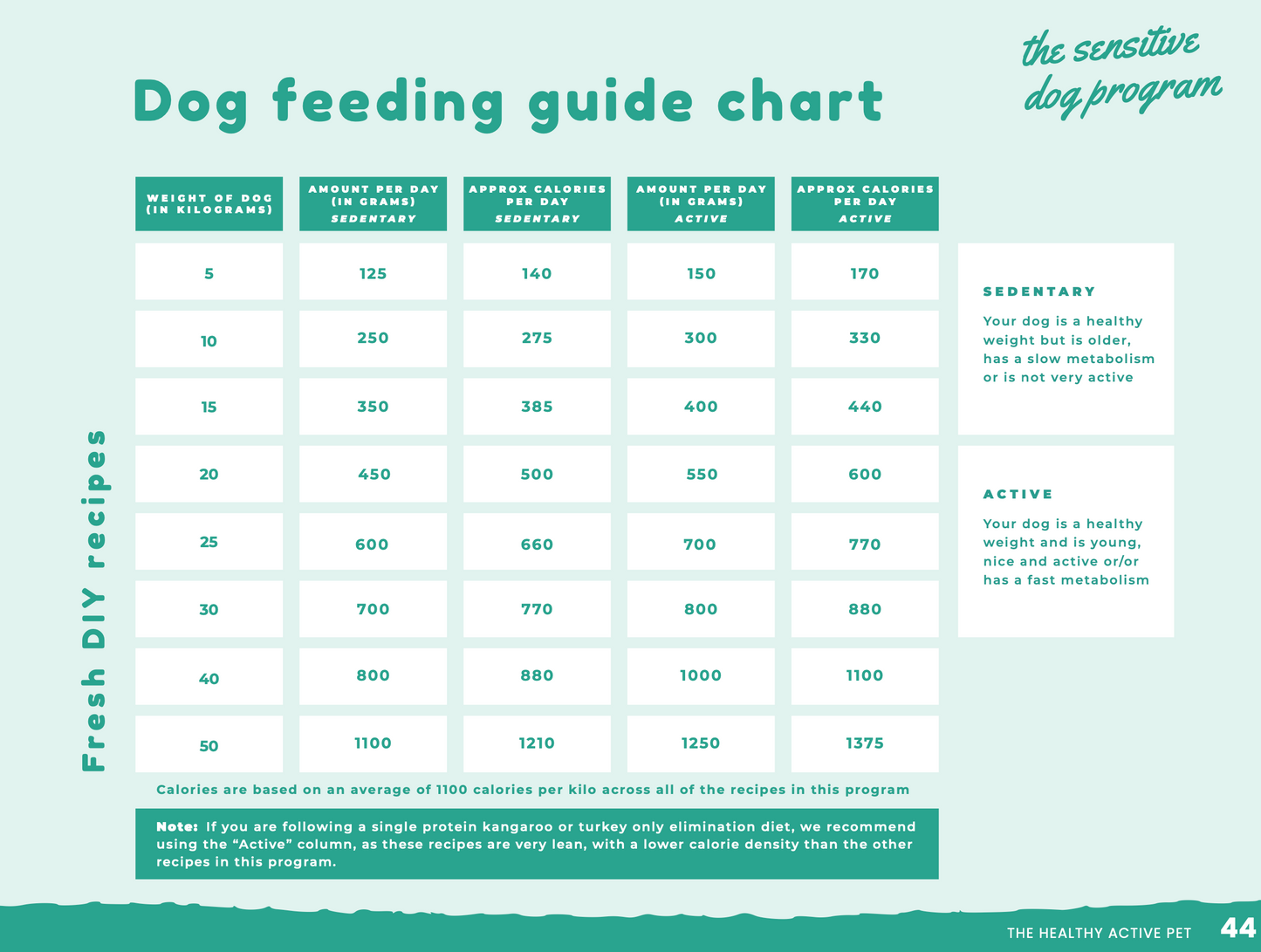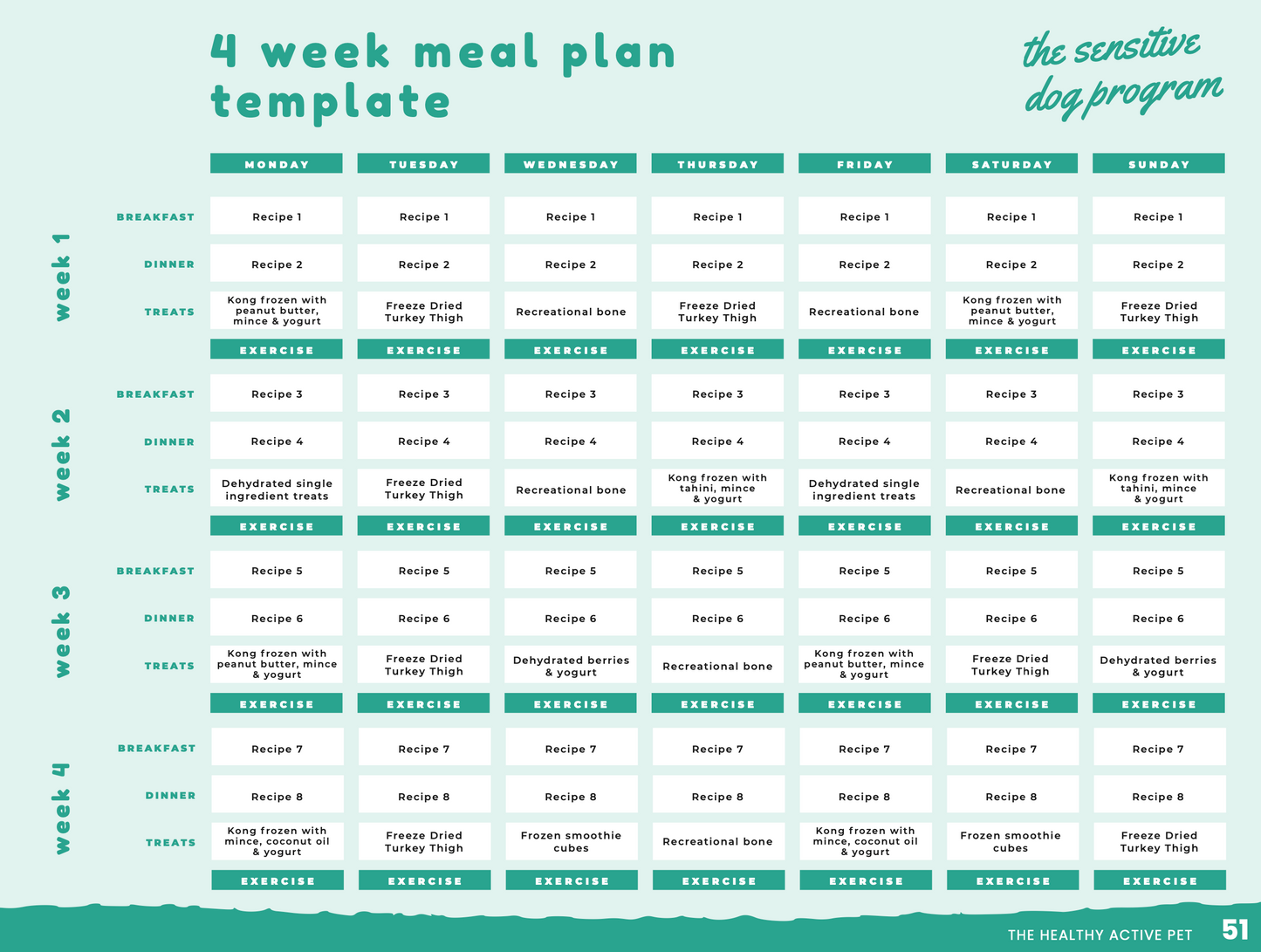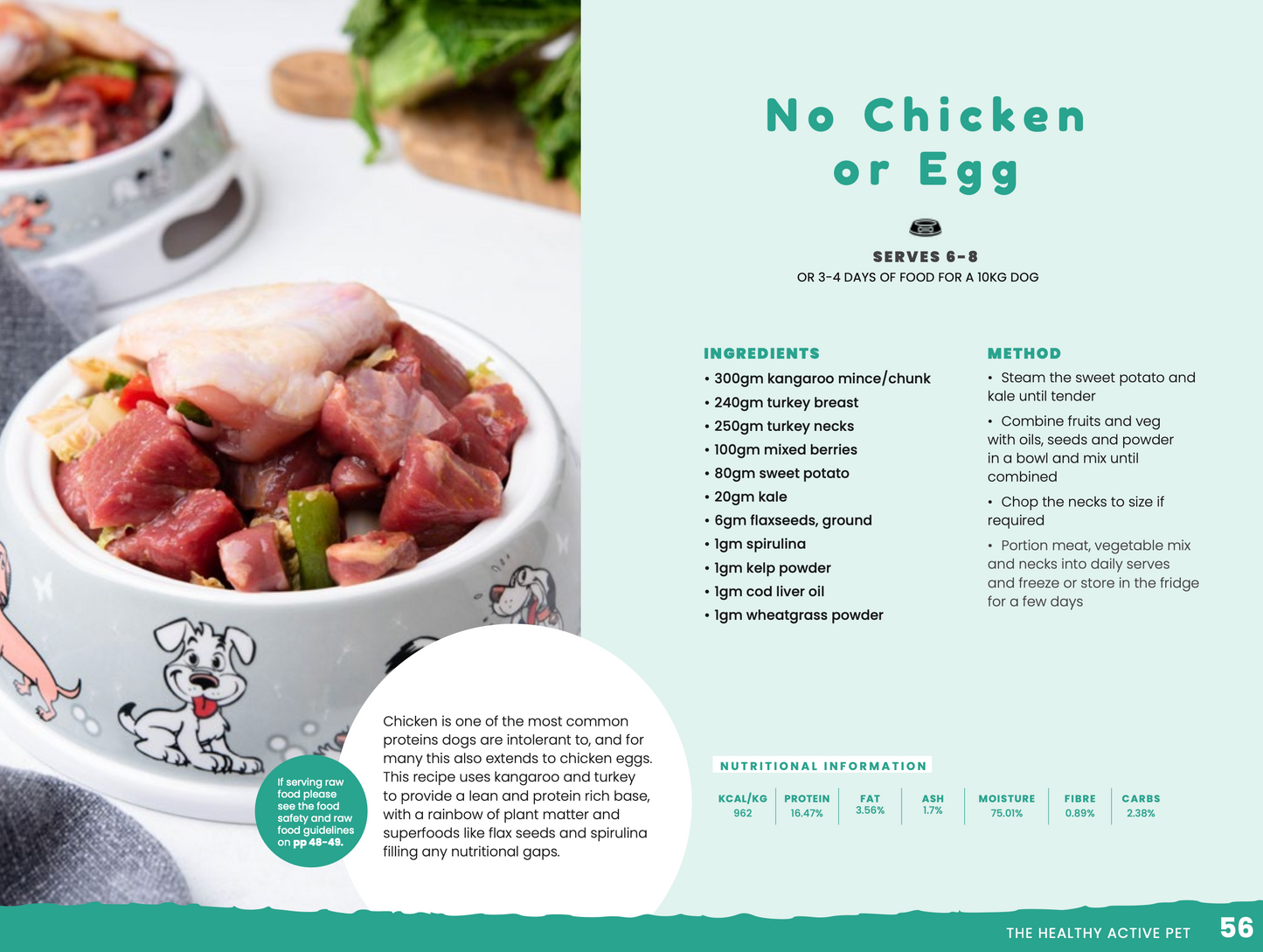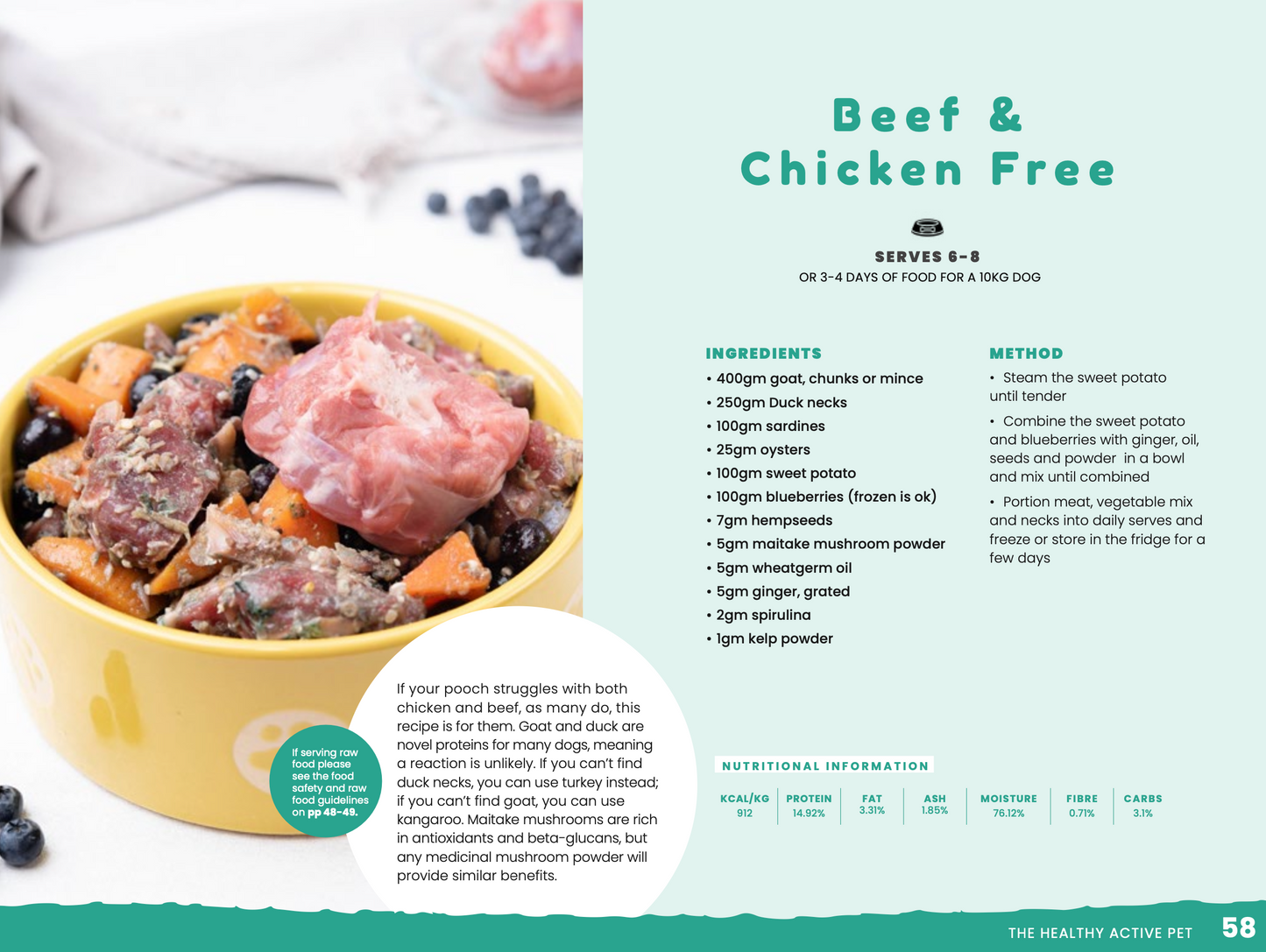 Homemade Recipes For SENSITIVE Dogs & 4 Week Program
Description

If your best friend seems to always be itching or have an upset tummy, you are probably one of the many people these days that has a sensitive dog.

Whether they have allergies, certain food intolerances, environmental triggers or you can't work out what causes them to flare up; rest assured you are very far from alone.

It seems these days that more dogs than not suffer from some form of sensitivity, sometimes having symptoms from when they are a pup and other times all of a sudden and seemingly out of nowhere.

If your dog is sensitive to certain foods and you want to improve their health and longevity, then this is the recipe and meal plan program for you.

Our 4 Week Sensitive Dog Program is designed to get your dog in their best health possible. We will empower, inform and educate you.

It contains a full 4 week program designed by pet nutritionists and experts.

The program includes home made recipes (designed for sensitive dogs) and exercises to follow that are designed to help your dog be in their best health possible.

By following this program your dog will in their best health and you will also learn about the best way to feed your dog to ensure their receive the best nutrition possible for them.

75 page MUST READ ebook for your dog jammed with recipes to supercharge your dog's health and wellbeing

All recipes have been created by our pet nutritionist and meet the AAFCO  food standards.

And all recipes have been road tested by our dog testing team who LOVE the food!

The recipes are designed to be made and served raw or you can also lightly cook the recipes if your dog prefers that.

The Recipe Book also includes extensive information to follow if you are new to raw feeding or home made recipes and our pet nutritionist educates you on all you need to know so you can make informed decisions about the nutrition of your pet.

See some of the feedback from dogs making the recipes

"Barney was new to feeding home made food but I had my hand held throughout the program and have learned so much. And he absolutely loves the recipes and I cannot believe I have only just discovered this way of feeding. I am now a convert". Emily NSW.

"I am sorry to say that I had been feeding Sooky kibble and canned food for the past couple of years as I had no idea it wasn't great nutritionally. But I have now discovered raw feeding and I will never go back. She loves dinner time and the bowl is always licked clean. The variety of recipes in the book is fantastic too", Bel QLD.

"Bobby cannot get enough of these recipes. He is so happy when I start to prepare the food and I think he is just so grateful that he has these recipes rather than the kibble I used to feed him. Thank you for the awesome recipes", Pam Vic
eBook Delivery

After purchase you will receive a confirmatio email with a link to download your eBook.

If you have an existing account or sign up for an account during the checkout process, you will also be able to download a copy from your Account page when logged in.
So happy with this program
My dog is extremely sensitive to food so this book was a no brainer. The program has opened my eyes and after using the program for 4 weeks I am seeing such improvements and recommend this product
I cannot rate this highly enough
This is such a great book. My dog is super sensitive to foods and I have really struggled to feed him healthy foods. This book has literally changed my life. I have leant more than I thought possible and I now understand what I should and shouldn't feed my fog. The recipes are amazing and the information so good - I highly recommend
A sensitive dog doesn't mean he has to miss out on the good stuff!
The Sensitive Dog Program is chockful of advice around the possibile sensitivities your doggo could be experiencing, and how to deal with them, including guidance on an eimination diet. I like the variety of of recipies and found they helped even when my dog had experienced an upset tummy and was just getting back to normal
So happy I found this book
My dog has food allergies so dinner time can be hard. This book is making it easy to feed but also to understand how to manage him and his issues - I thoroughly reccommend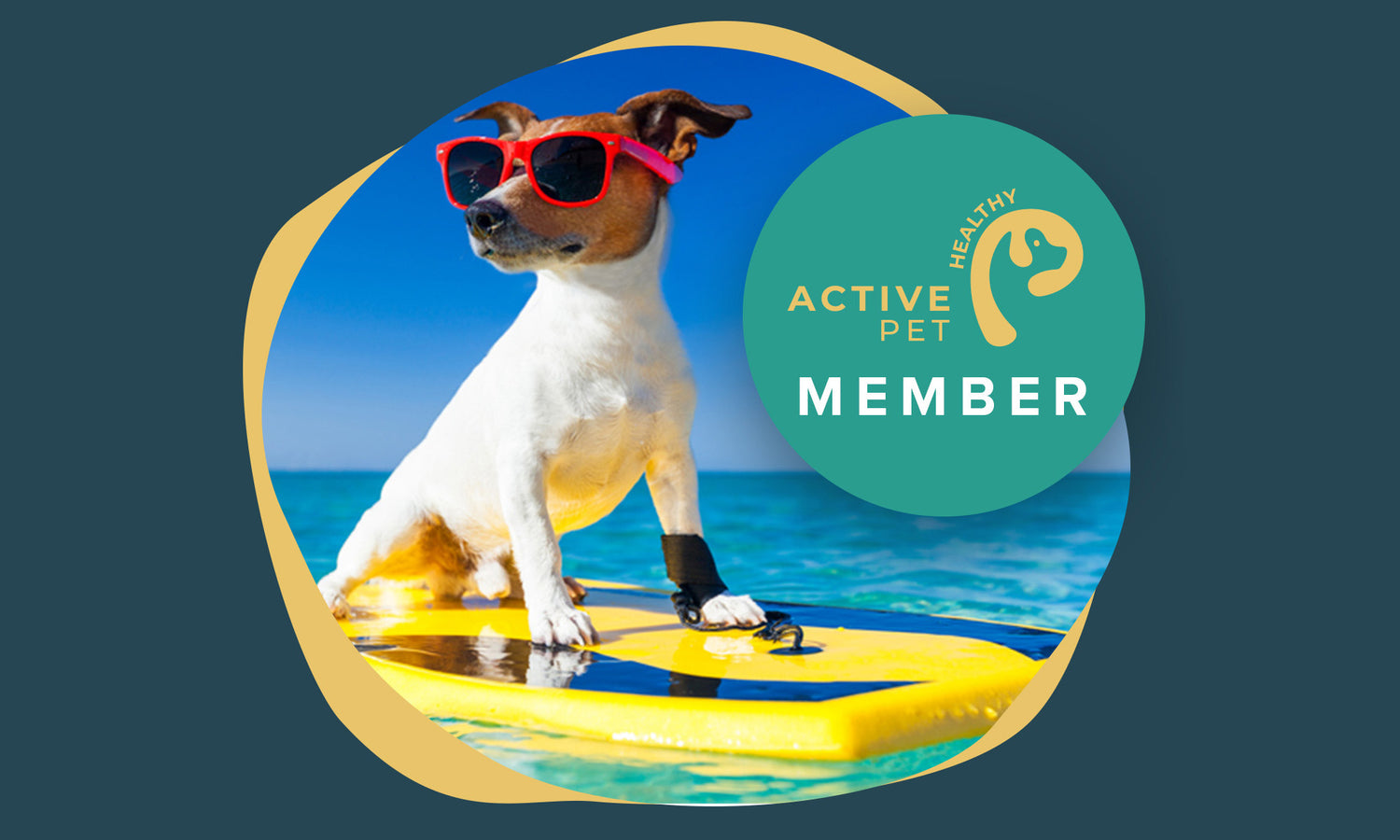 Become a member and get instant access to ALL our programs
Become a member and get instant access to ALL programs including this one! You'll also get instant access to upcoming programs as they are added.
Also included is access to our catalog of recipes as well as instant access to new recipes added every month, VIP access to sales and launches, and access to our private group with animal expert Q & A's.
We'll also give you 5% OFF everything just for being a member!
What are you waiting for?
JOIN TODAY
Highest quality products

Ethically sourced, always fresh raw ingredients. Tried and tested, durable toys and accessories. Our products are always the highest quality.

Fast shipping to all of Australia

Options for regular or express shipping to a majority of Australian customers. Our orders always leave within 2 business days.

Set and forget subscriptions

Save money and time with our handy pet food subscriptions, or buy as you need. The choice is yours.