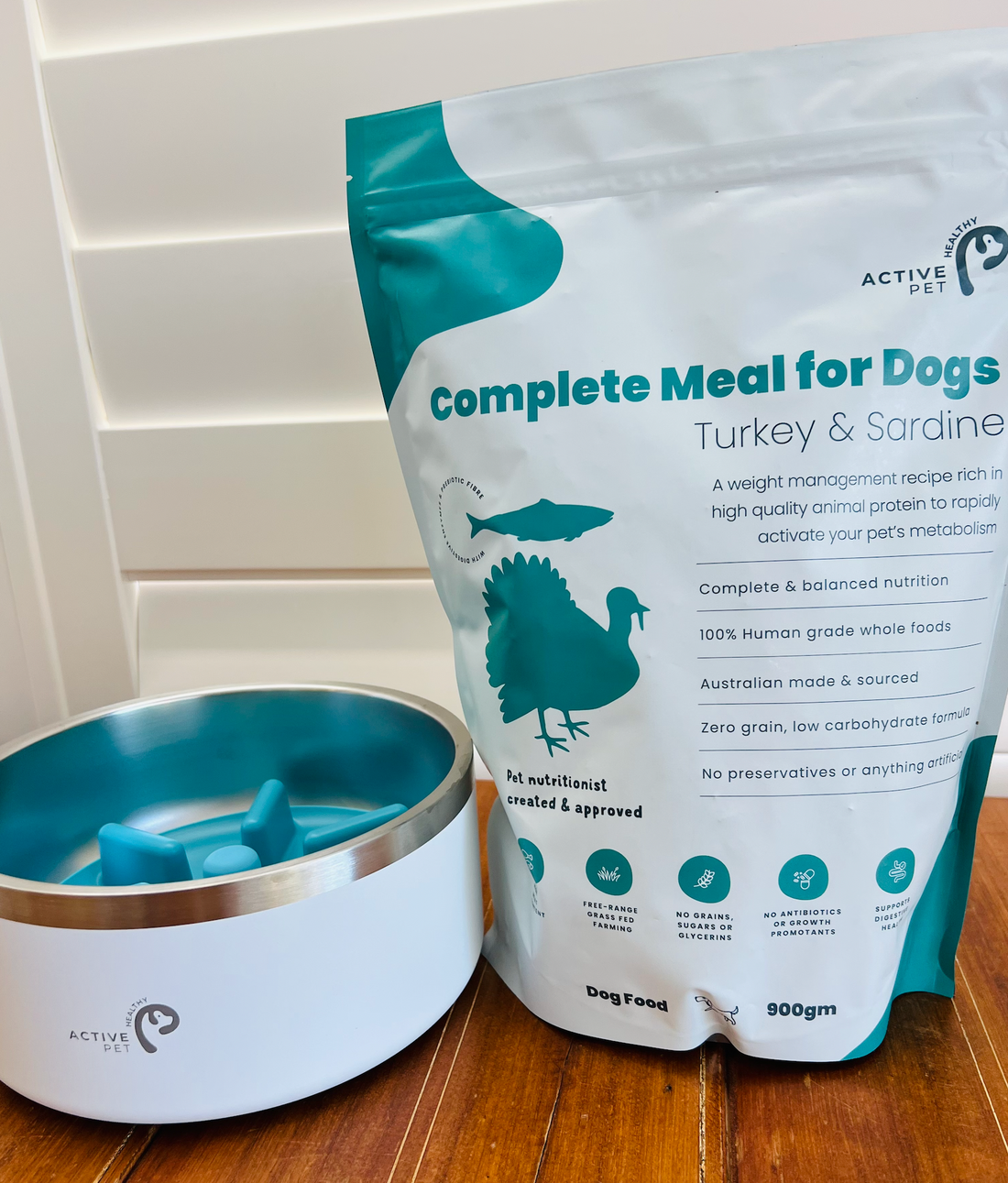 Pet Food Review Australia's Review
We were VERY excited (and blown away this week) when we saw that Pet Food Reviews Australia reviewed our products.
We didn't ask them to. And it was completely independent.
We have put so much hard work into creating Healthy Active Pet.
We are so passionate about the nutrition and health of dogs and cats and it is a labour of love.
So when Pet Food Reviews reviewed our dog food it is a pretty big deal for us.
Long story short they gave us a 9.3 out of 10 score!
You can see their full review here but we summarised below a few of the things they said about us.
"Healthy Active Pet dog food is a combination of air-dried and freeze-dried raw, with options for complete and balanced raw (which covers all your dog's nutritional needs) and freeze-dried treats which are great for training AND health.
The benefits of dried food over processed kibble is the nutrition remains intact. Kibble is cooked multiple times at high temperatures, and given cooking destroys nutrients they're often dusted with vitamins and minerals after cooking. It's far better for your dog to have a food such as Healthy Active Pet where the nutrients are unharmed – that's the benefit of "dried raw".
The ingredients are as good as you would expect, with the majority being turkey breast, duck gizzards, sardines, and duck liver. We find some sweet potato, pumpkins, and zucchini as well, which is where this food differs from purer whole-prey BARF patties, but dogs do benefit from these healthy additions.
It's great to see a combination of meat and fish, as the oil, calcium, and omega fatty acids from sardines offer many health benefits for your dog. The inclusion of duck liver will also offer your dog valuable health benefits.
The good stuff doesn't end there, as even the smaller inclusions round off the food very nicely – wheatgerm oil, organic turmeric powder, organic wheatgrass powder, and organic kelp powder. If you're a health nut you'll already know the benefits of these ingredients – cancer fighting, immune system boosting, digestive aids, and detoxification!
When you consider the price of a 900g bag it may seem pricy, but keep in mind being a dried food it's equivalent to much more once rehydrated – around 3.6kg of nutrition.
If you feed this to your dog, one thing you can be sure of is their diet will be far better than yours!
In summary, Healthy Active Pet is a very high quality human grade raw dog food. Without chicken or beef this was make a good option for those looking for a hypoallergenic dog food for their itchy scratchy dog.
The downside is it's expensive, but you get what you pay for and keep in mind a 900g bag equates to 3.6kg of fresh unprocessed food."
If you want to buy the products go here