HEALTH & WELLNESS PROGRAM eBOOK
Our Cat Weight Management program is designed by pet nutritionists and behaviour experts to help your cat reach their optimal weight and maintain the best health possible. You will also learn about the best way to feed and exercise your cat.
Regular price
Sale price
$27.00
Unit price
per
Sale
Sold out
for 1 pack(s) at $27.00 ea
This book is also included in our VIP Membership where you gain access to this and ALL recipes books. Get the special offer that is now on to become a member for only $14 a month
Find out more
View full details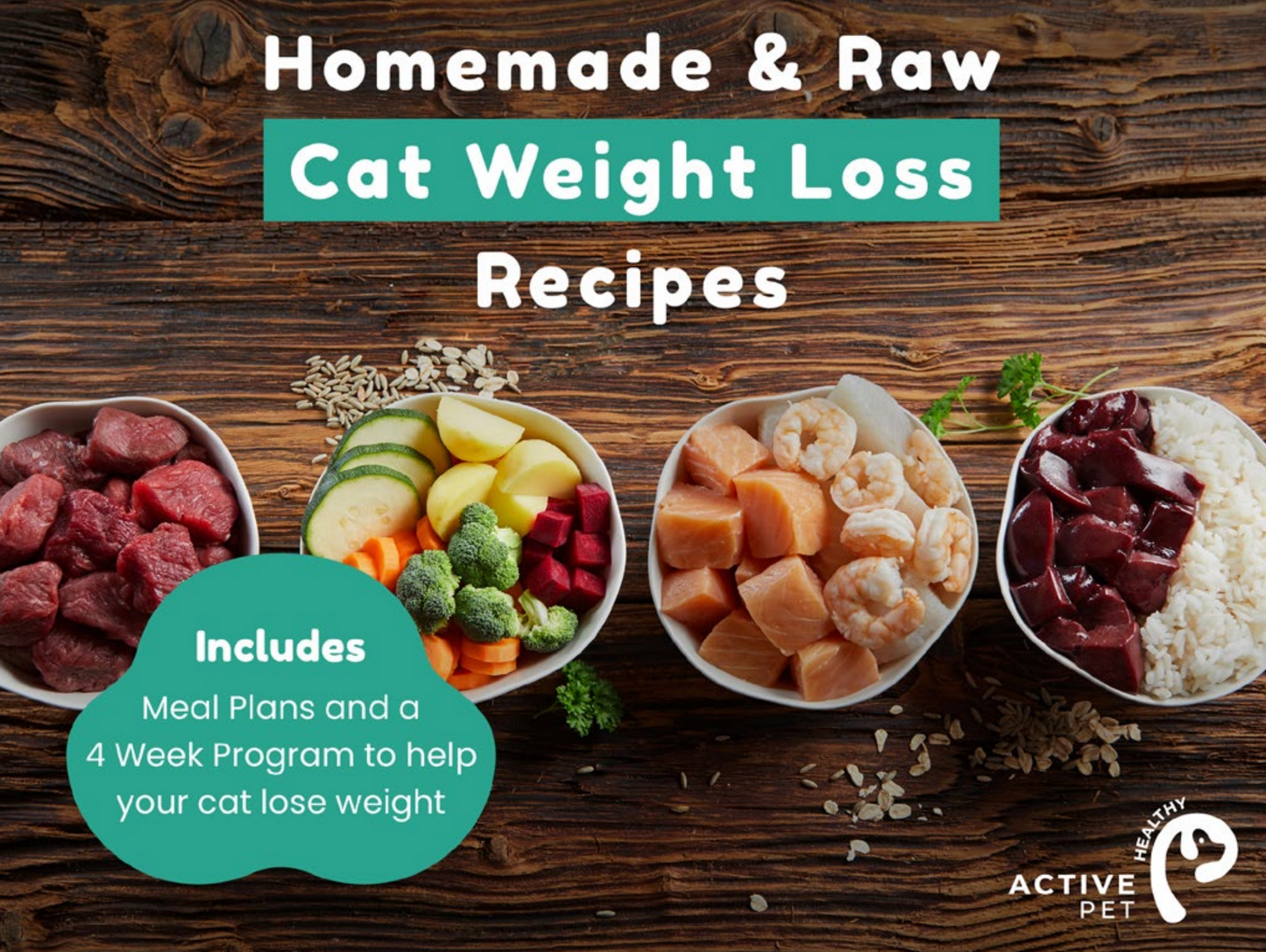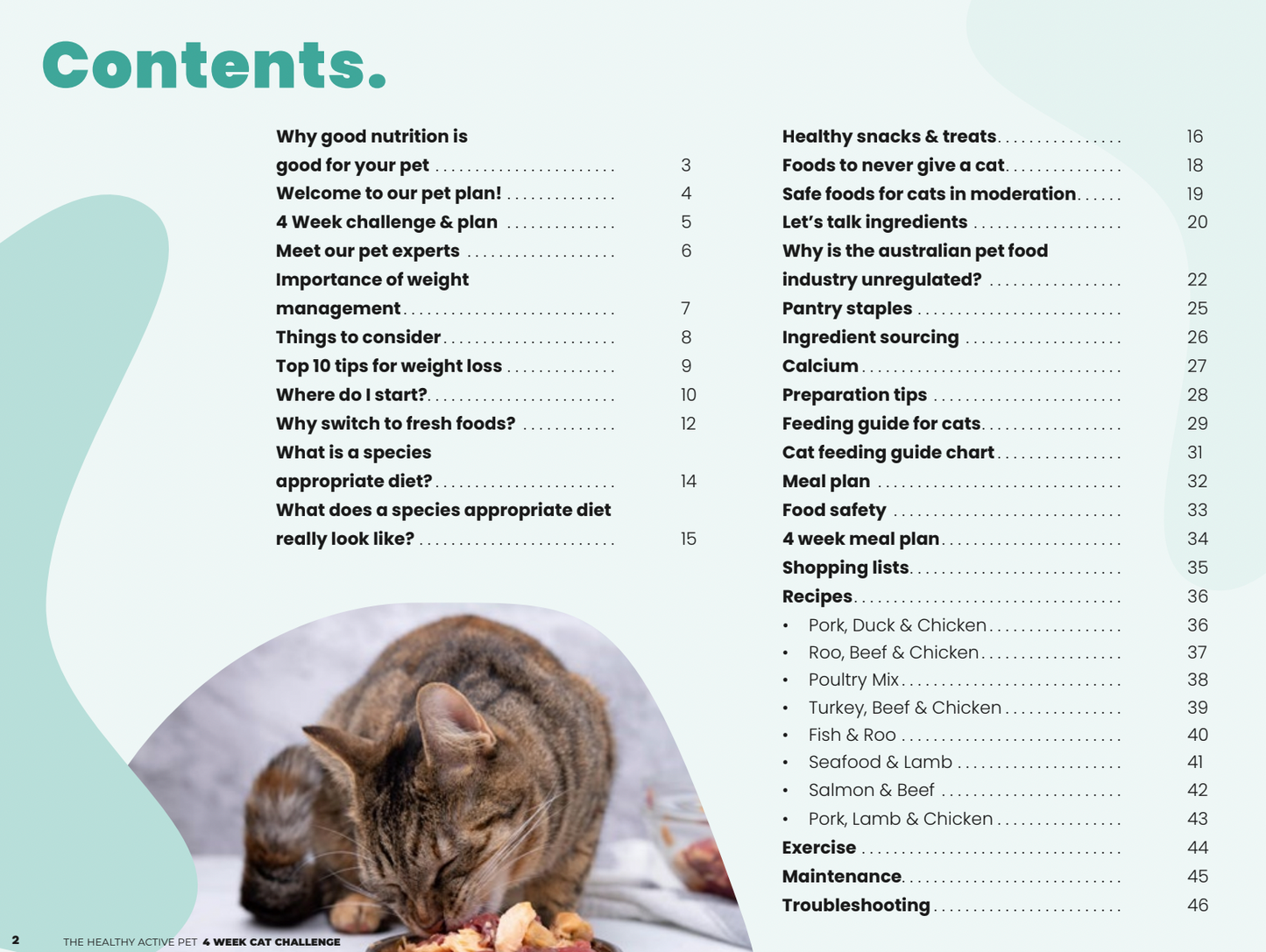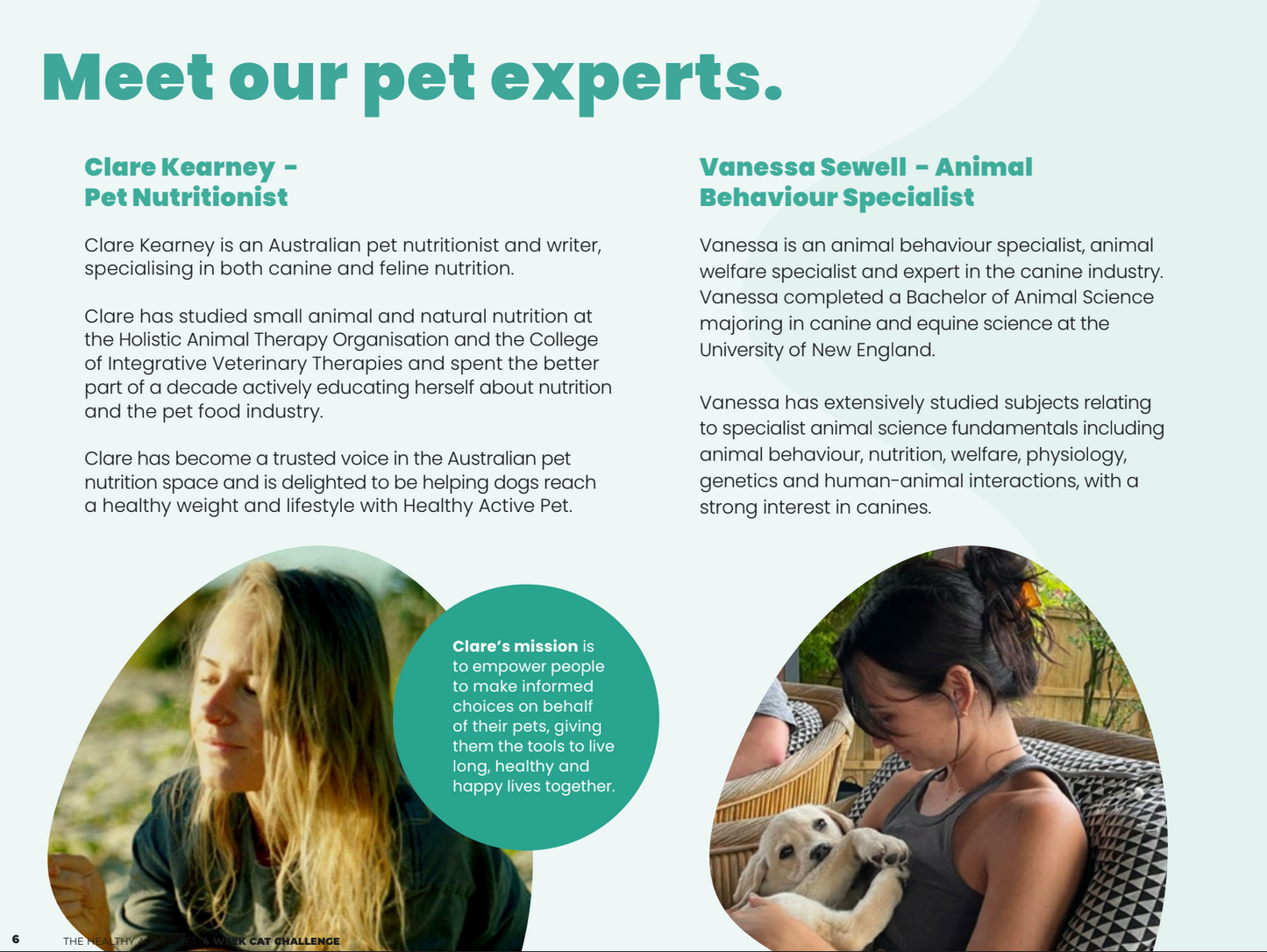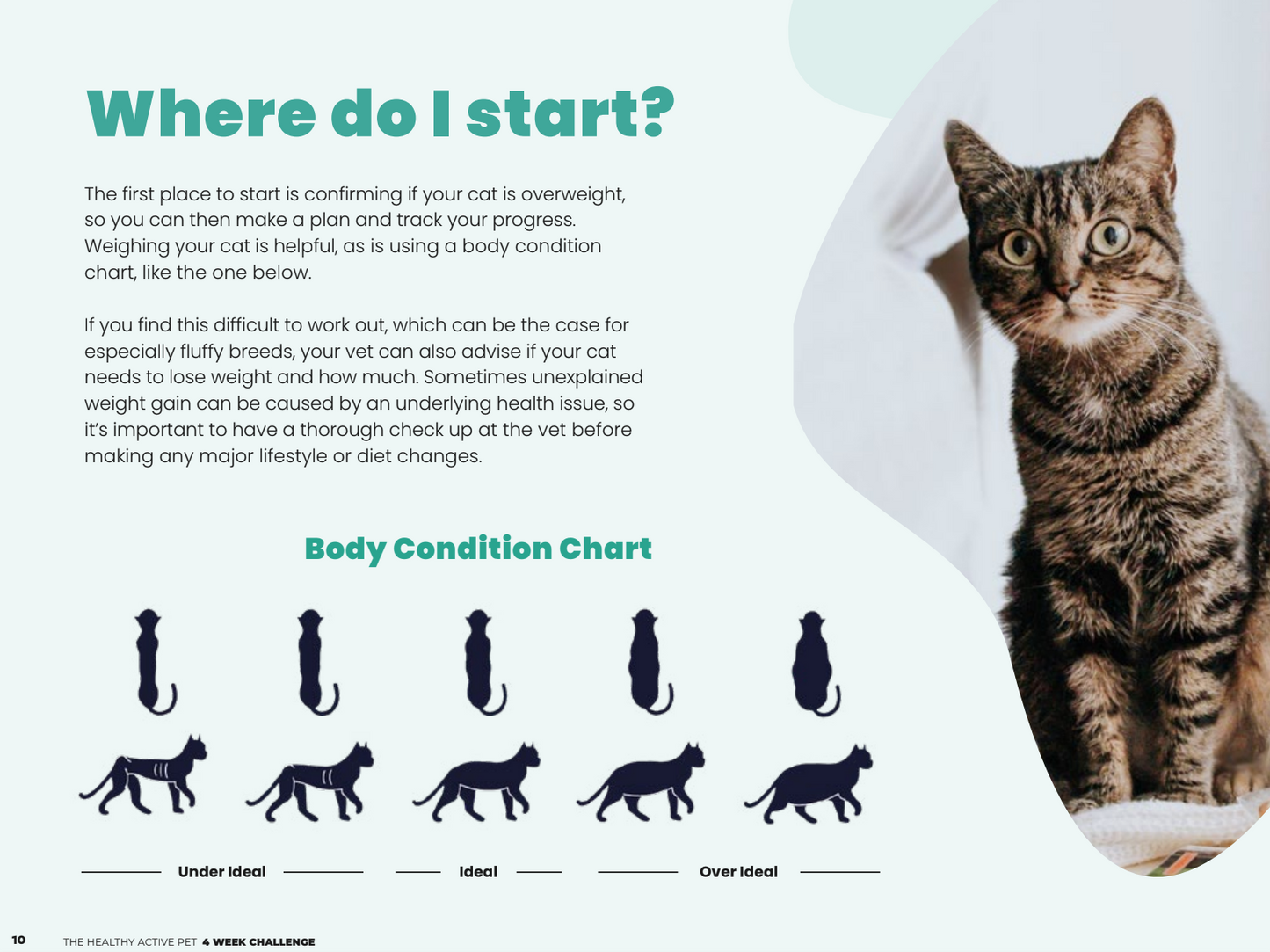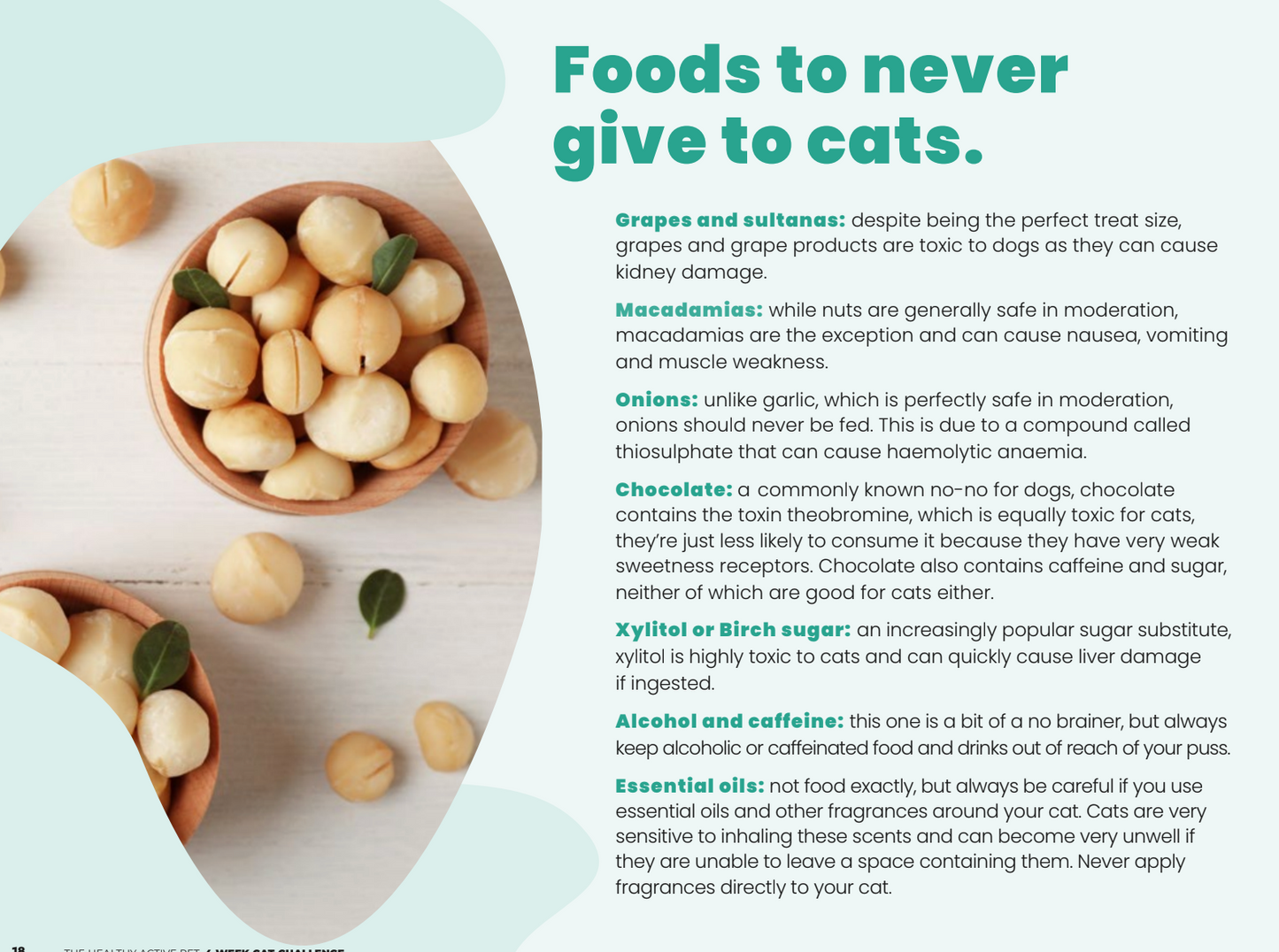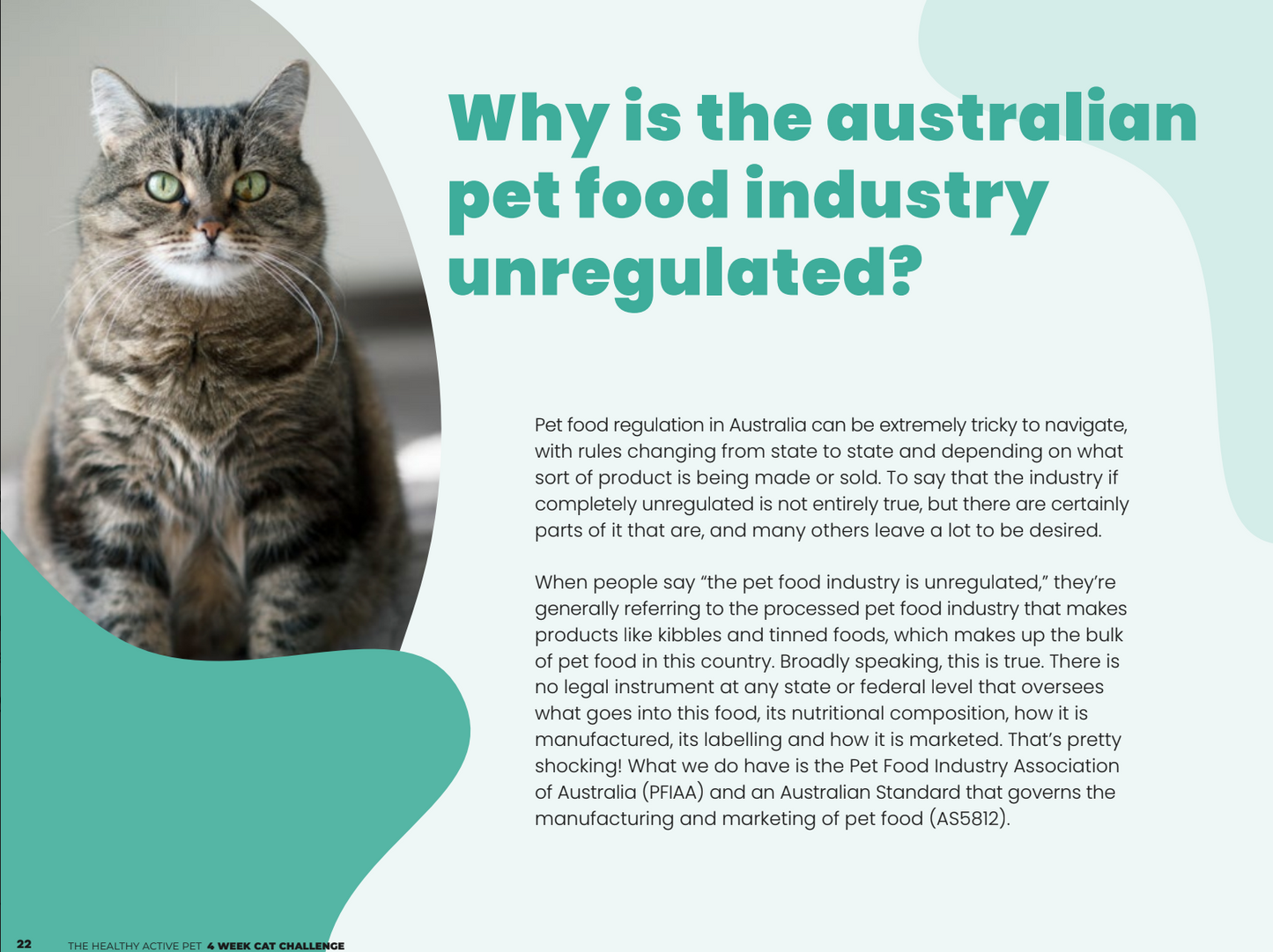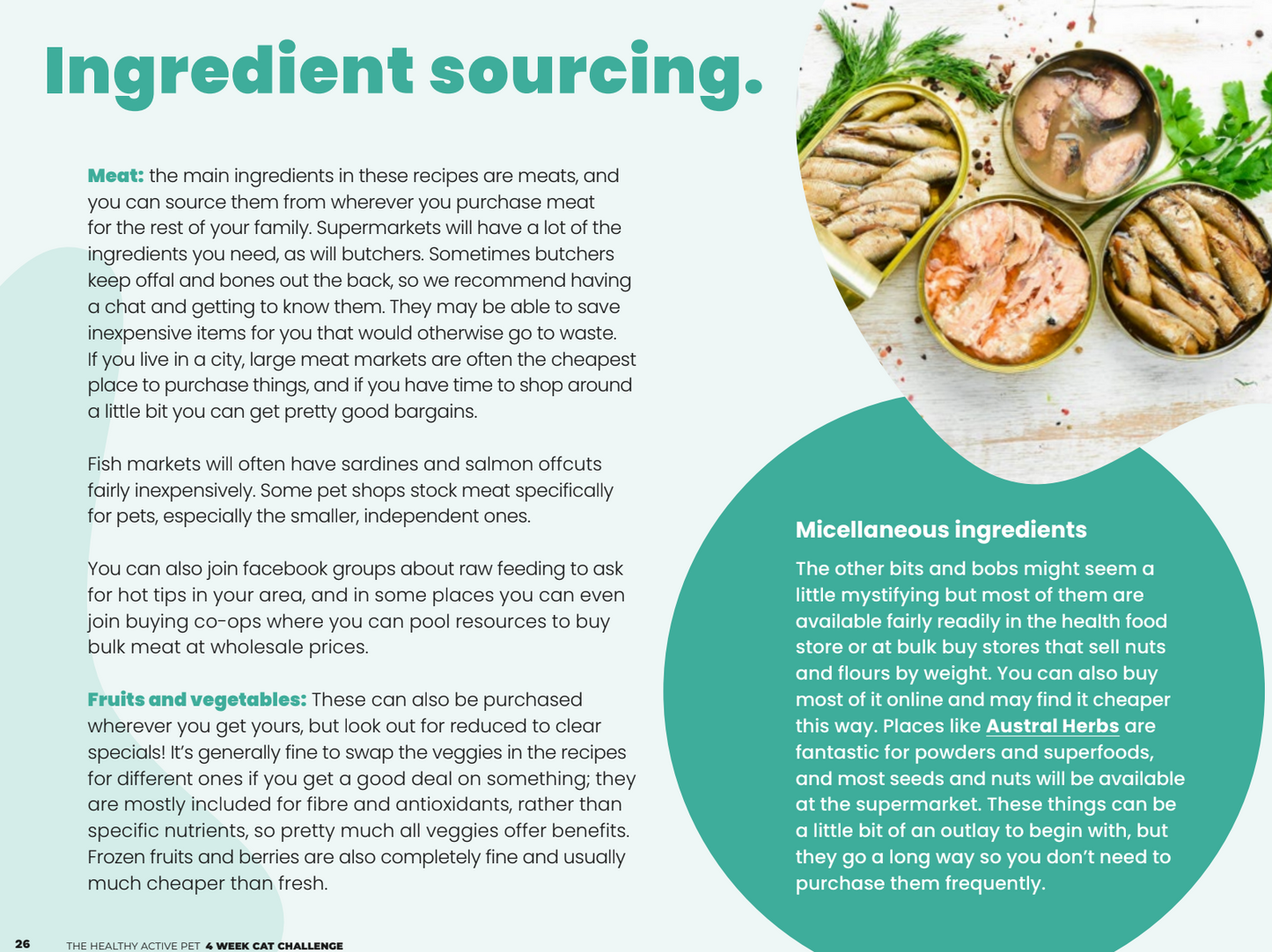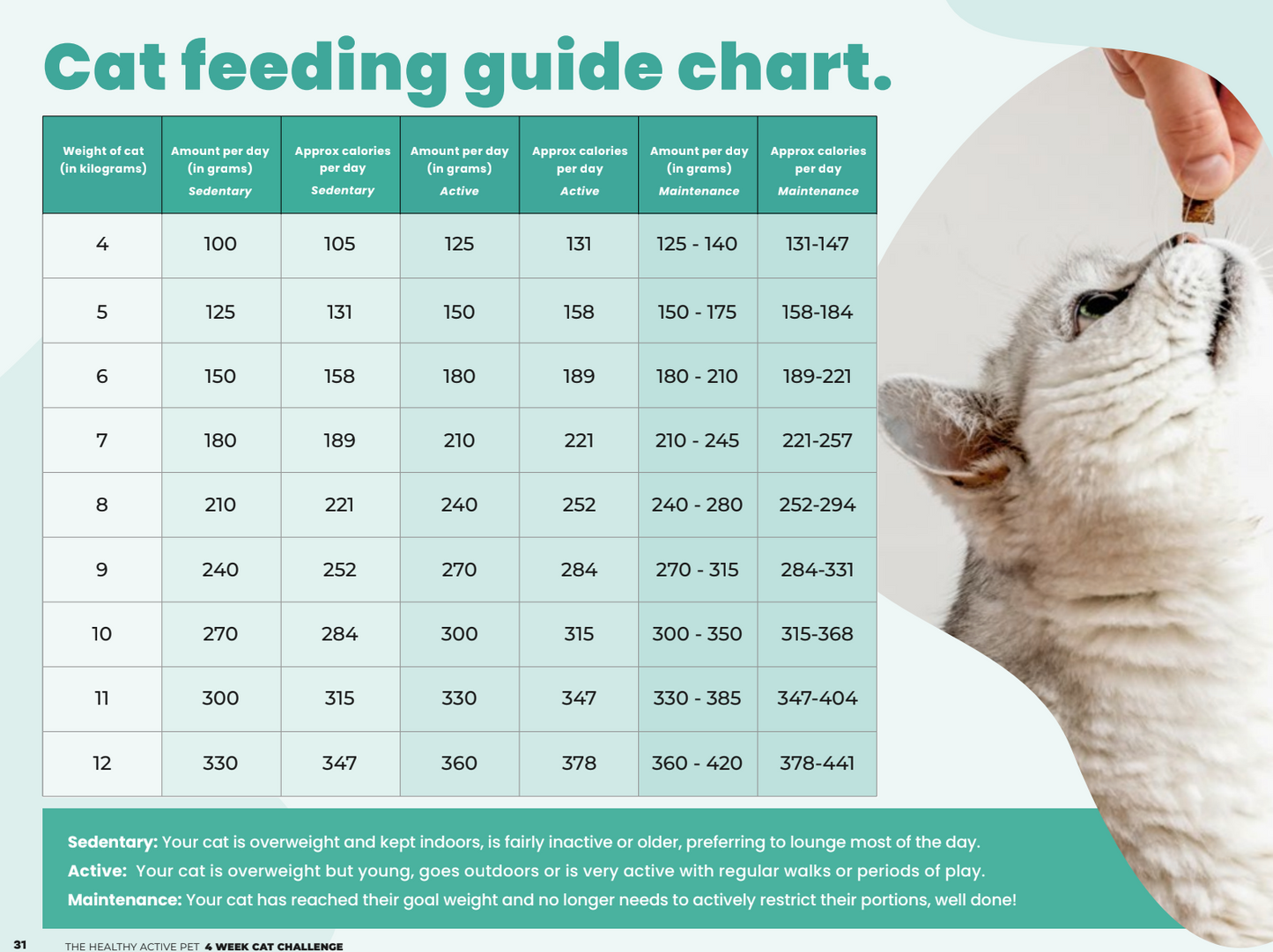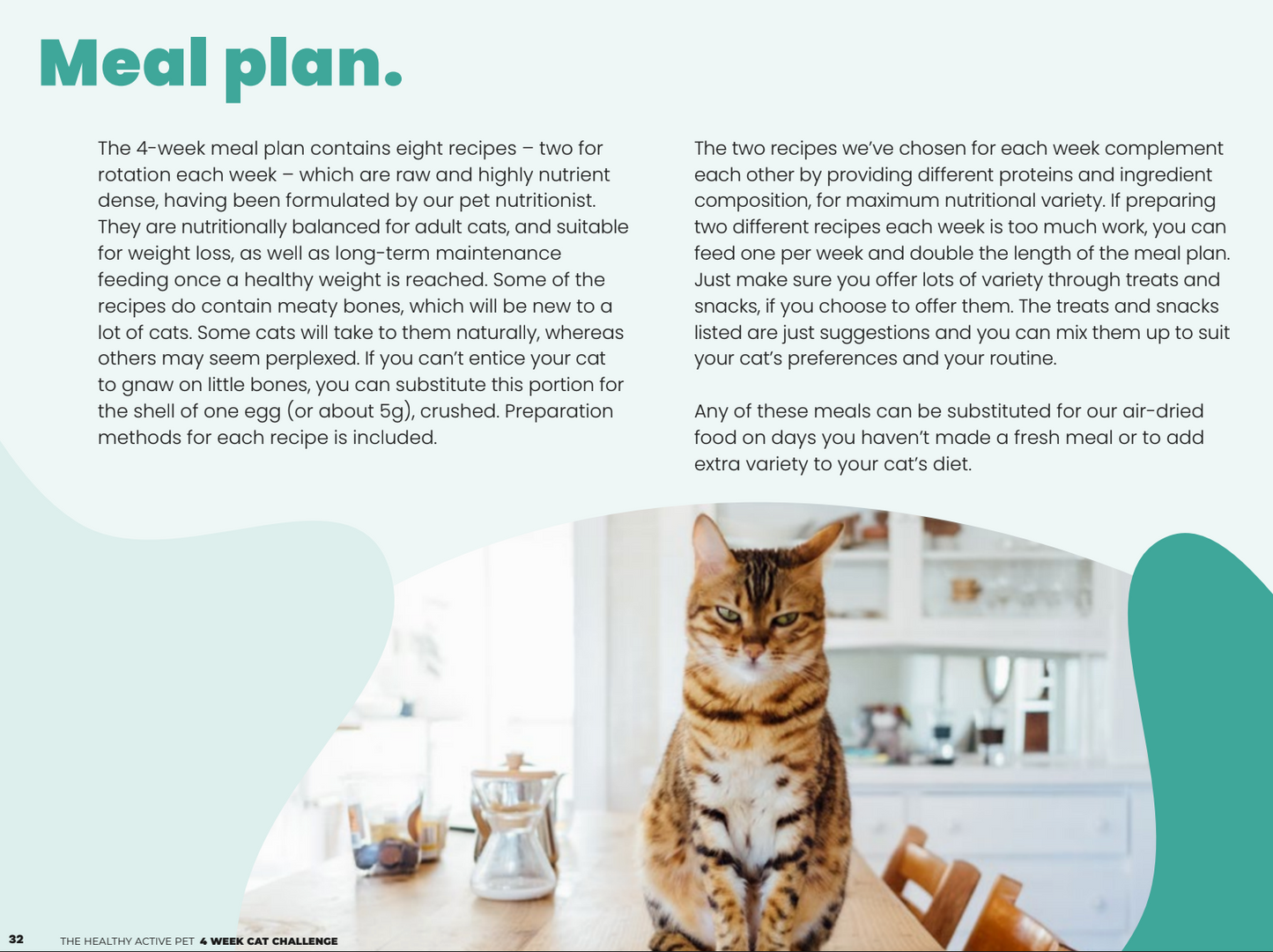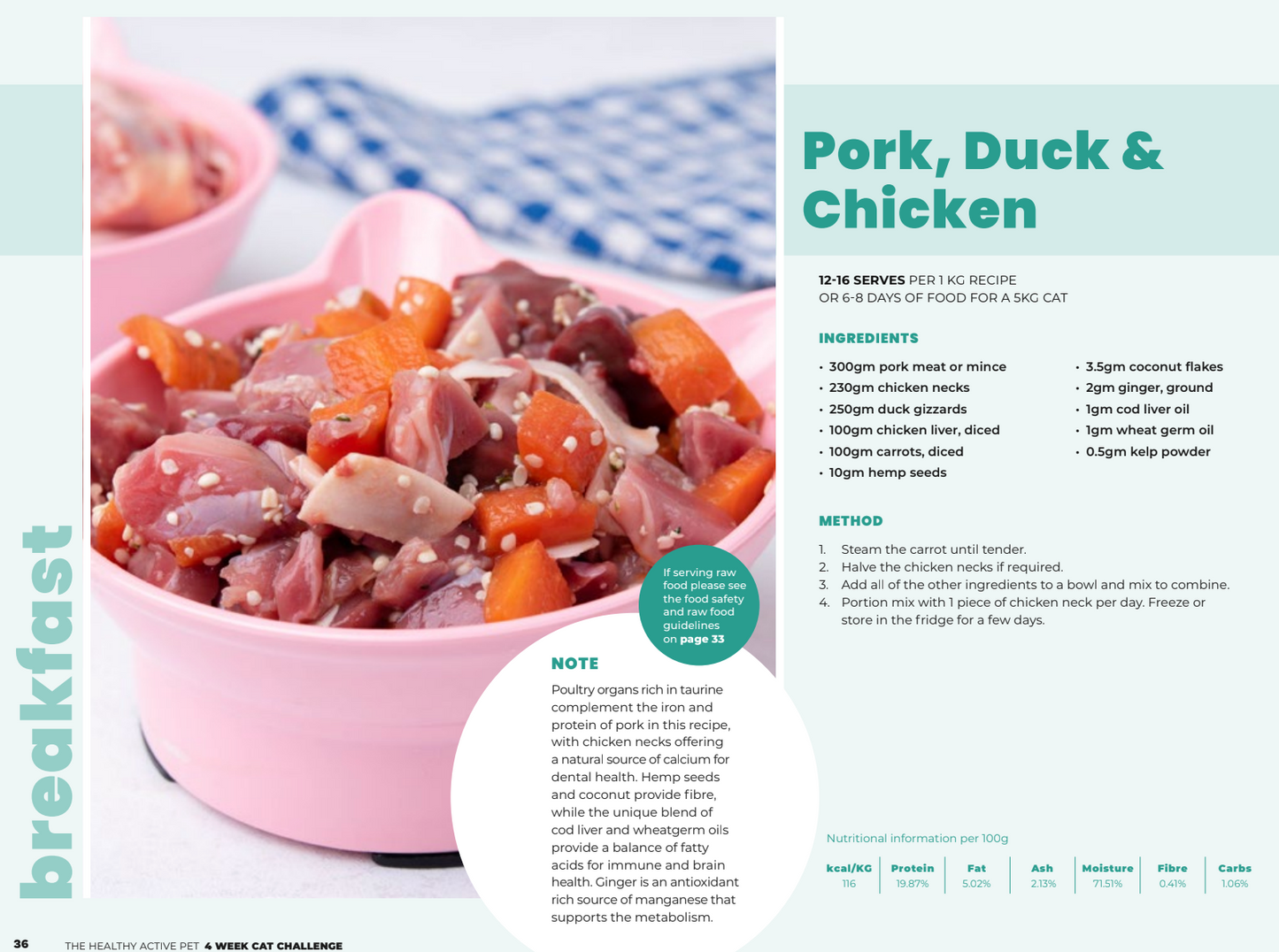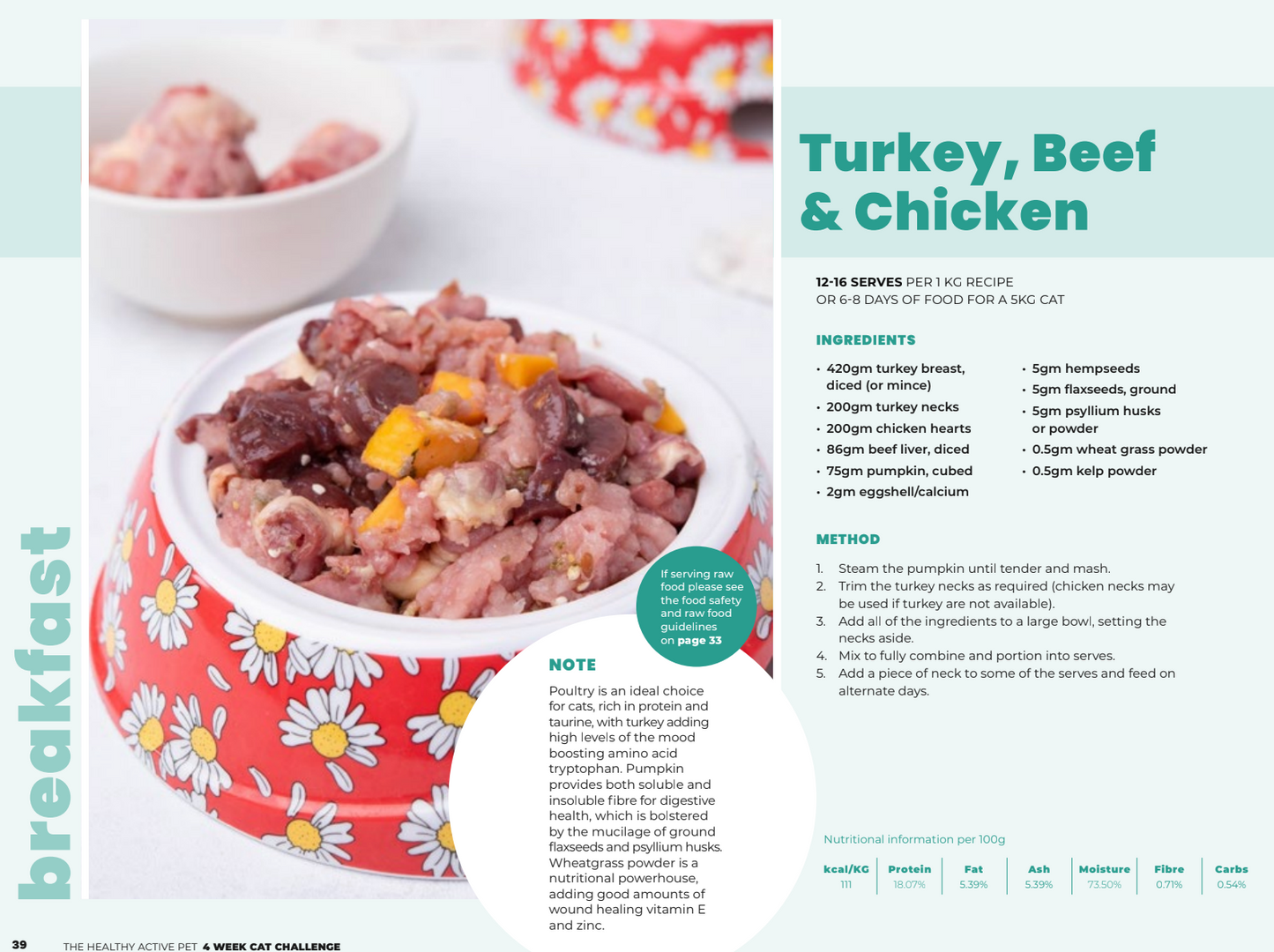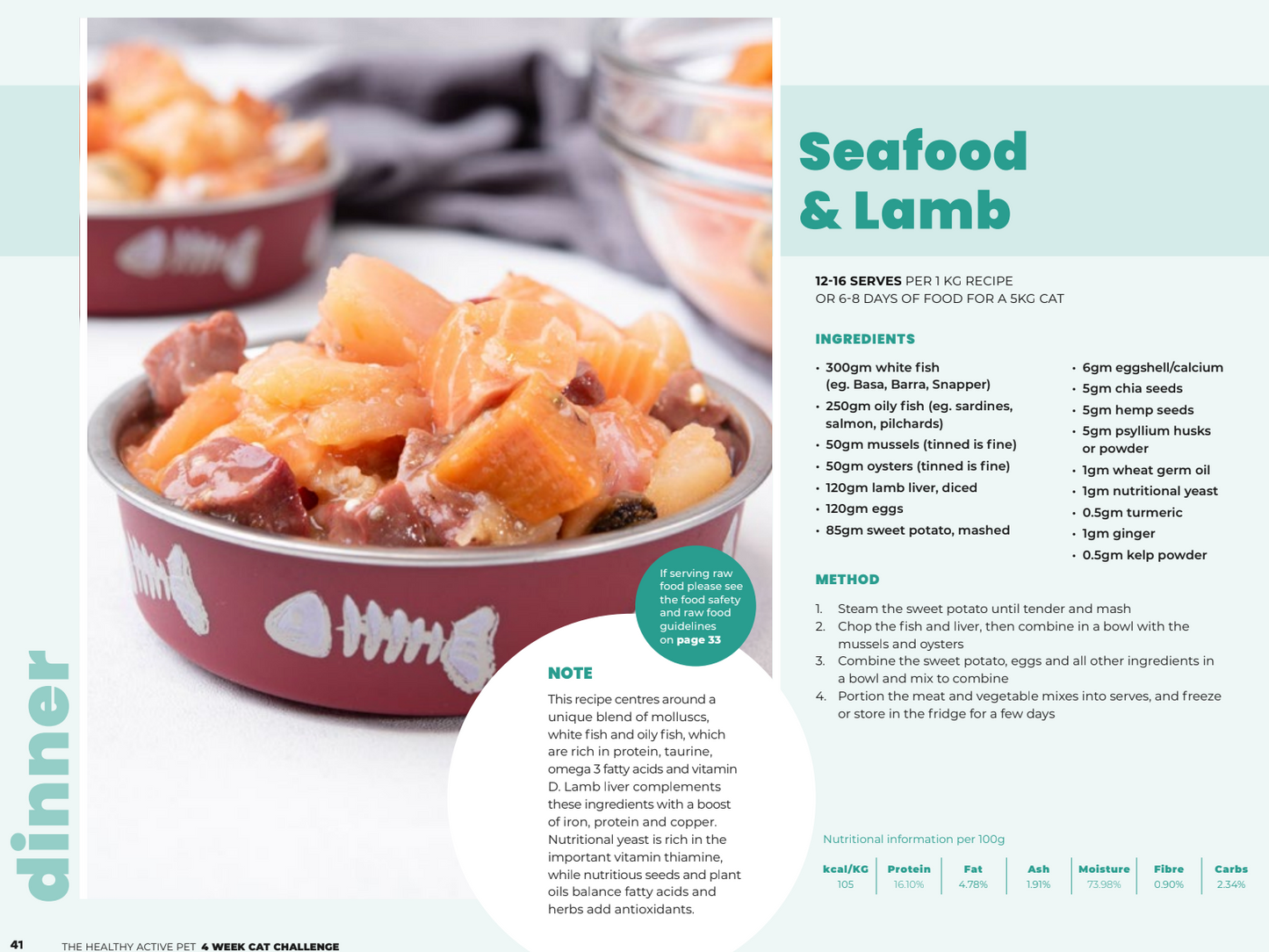 Homemade Cat Weight Loss Recipes & 4 Week Program
Description

If your cat needs to lose weight then this is the recipe and meal plan program for. you.

Our 4 Week Cat Weight Management Program is designed to get your cat in their best health possible. We will empower, inform and educate you.

It contains a full 4 week program designed by animal nutritionists and experts. The program includes home made recipes and exercises to follow that are designed to help your cat reach their optimal weight.

Healthy Active Pet makes home cooking for cats easy, safe - and tasty

Created by pet nutritionists for excellent nutrition & result 

Includes recipes & meal plans for cat performance & nutrition

Easy home-cooking recipes, personalised for your dog, plus feeding guide
All recipes have been formulated to meet the AAFCO standards

By following this program your cat will in their best health and you will also learn about the best way to feed your cat to ensure their receive the best nutrition possible for them

 
eBook Delivery

After purchase you will receive a confirmatio email with a link to download your eBook.

If you have an existing account or sign up for an account during the checkout process, you will also be able to download a copy from your Account page when logged in.
My cat loves the food
Super fussy cat so very happy she likes this food. I have learned a lot from the programs so thank you
Great program and easy to follow
My cat needs to lose weight so this is perfect. Recipes are easy to follow and she likes them too. Can't wait to see the results
My cats love the recipes
I am ashamed to say my cats are quite overweight. I don't know how it happened but it did. So I had to try this program. My cats love the recipes and I am learning so much - great advice and plan. I would recommend.
Great recipes
Cat likes these recipes and I have learnt so much from the program
Malley is really enjoying the food
My cat is my everything so I was keen to try her on this health plan - especially since she had gained a bit of weight. I have learned so much about her nutrition and I am gutted I didn't know it before. We both like making the recipes and even though she is a fusspot she is eating all the food.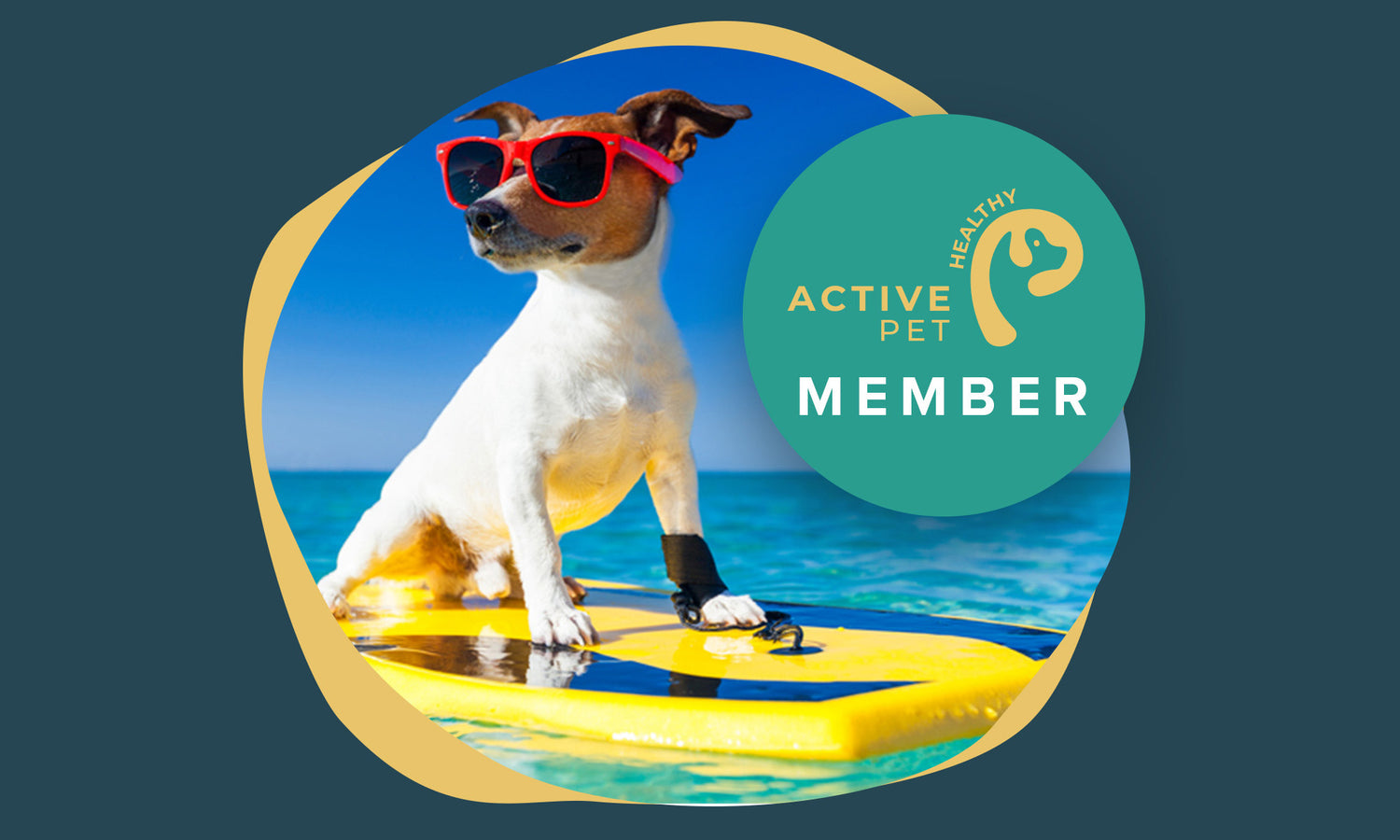 Become a member and get instant access to ALL our programs
Become a member and get instant access to ALL programs including this one! You'll also get instant access to upcoming programs as they are added.
Also included is access to our catalog of recipes as well as instant access to new recipes added every month, VIP access to sales and launches, and access to our private group with animal expert Q & A's.
We'll also give you 5% OFF everything just for being a member!
What are you waiting for?
JOIN TODAY
Highest quality products

Ethically sourced, always fresh raw ingredients. Tried and tested, durable toys and accessories. Our products are always the highest quality.

Fast shipping to all of Australia

Options for regular or express shipping to a majority of Australian customers. Our orders always leave within 2 business days.

Set and forget subscriptions

Save money and time with our handy pet food subscriptions, or buy as you need. The choice is yours.