HEALTH & WELLNESS PROGRAM eBOOK
Our Weight Management program is designed designed by animal nutritionists and behaviour experts to help your dog reach their optimal weight and maintain the best health possible. You will also learn about the best way to feed and exercise your dog.
Regular price
Sale price
$27.00
Unit price
per
Sale
Sold out
for 1 pack(s) at $27.00 ea
This book is also included in our VIP Membership where you gain access to this and ALL recipes books. Get the special offer that is now on to become a member for only $14 a month
Find out more
View full details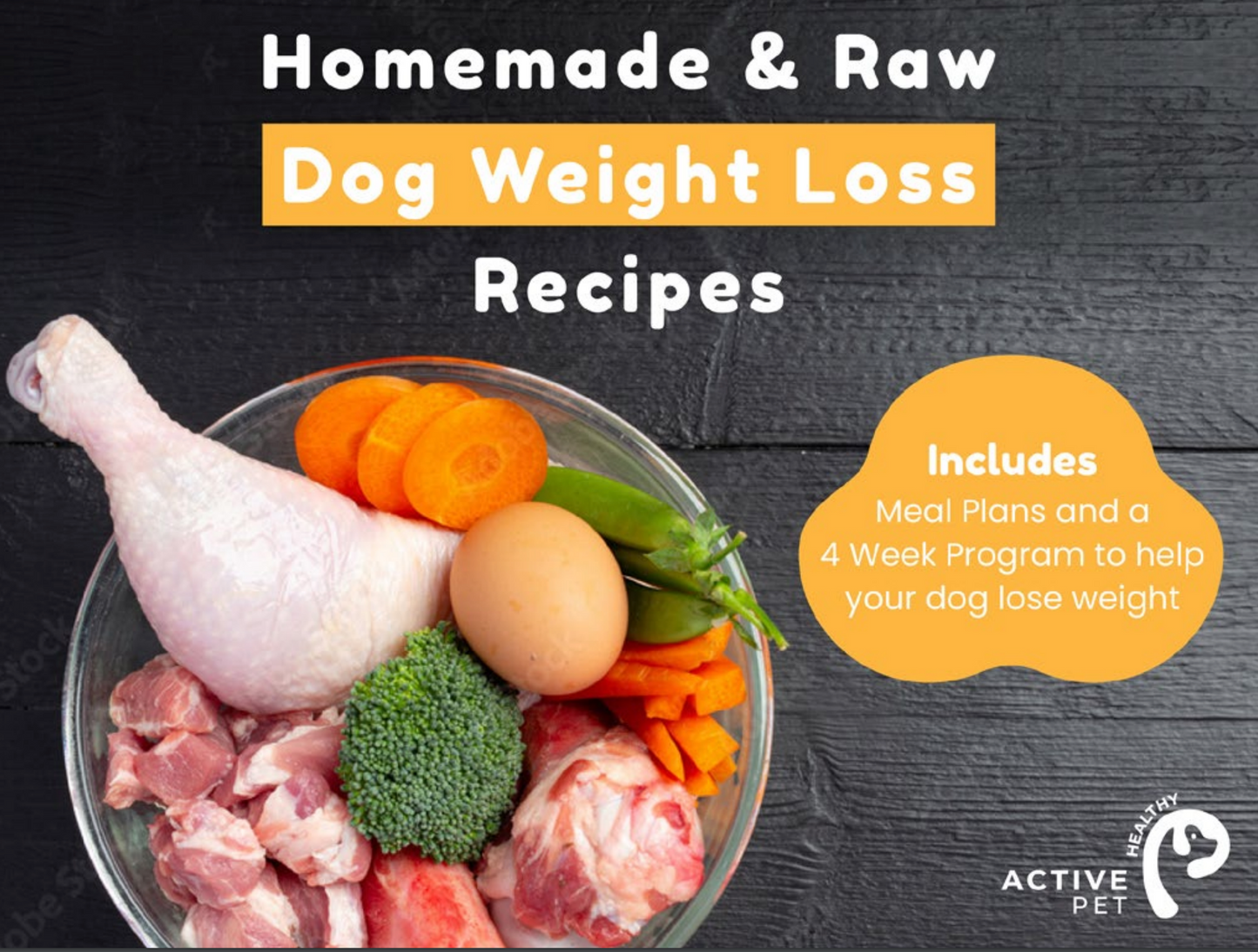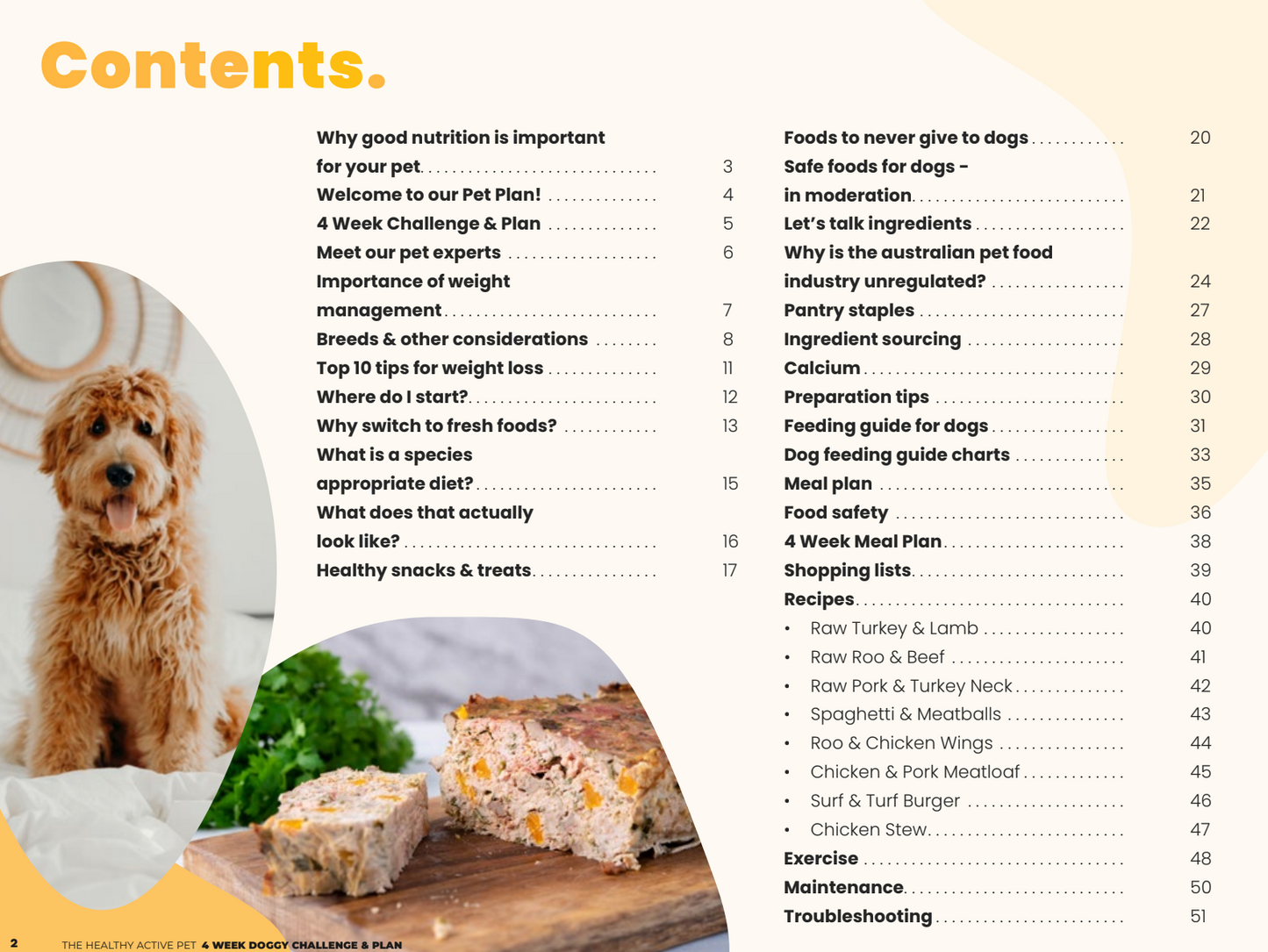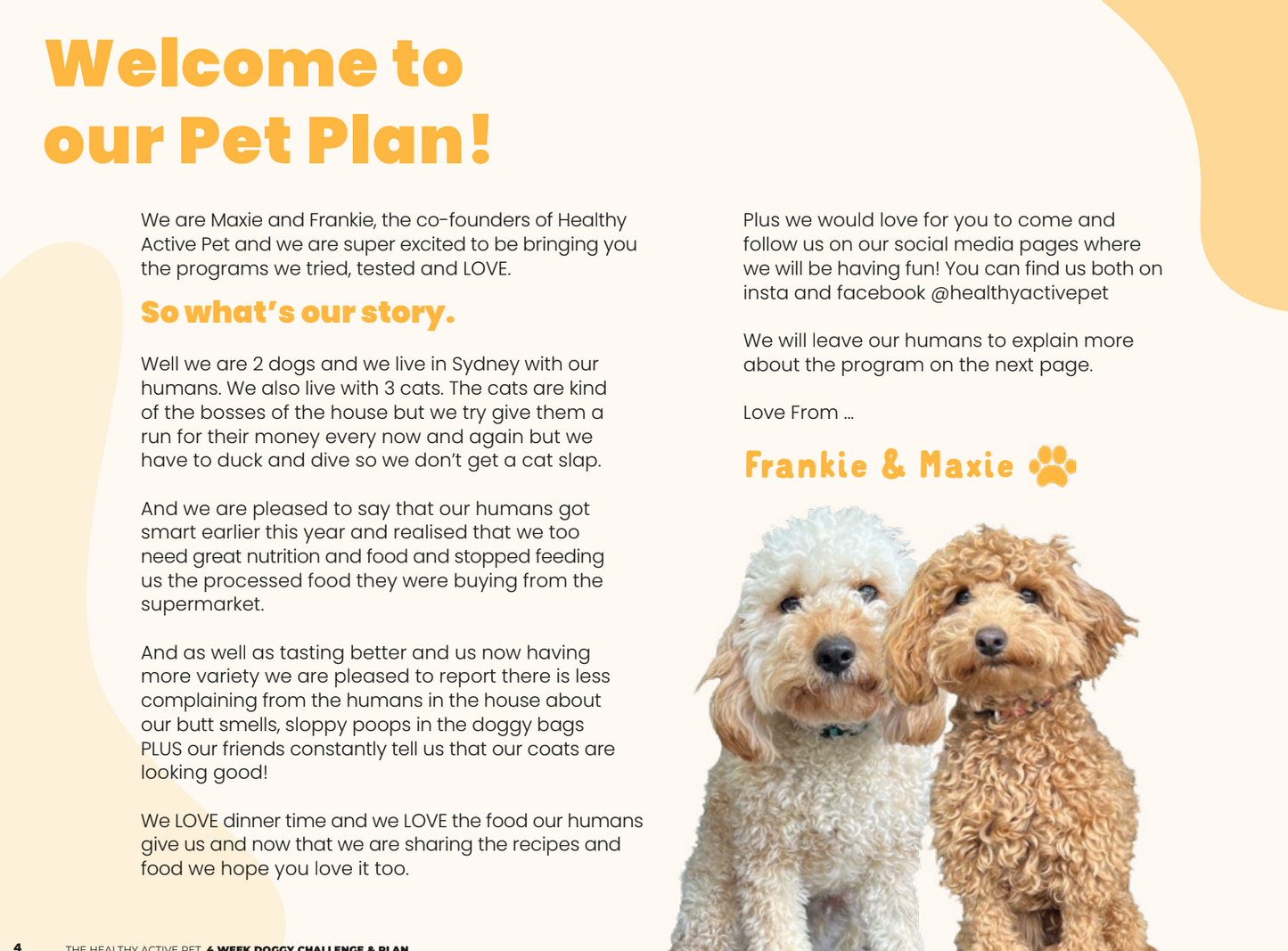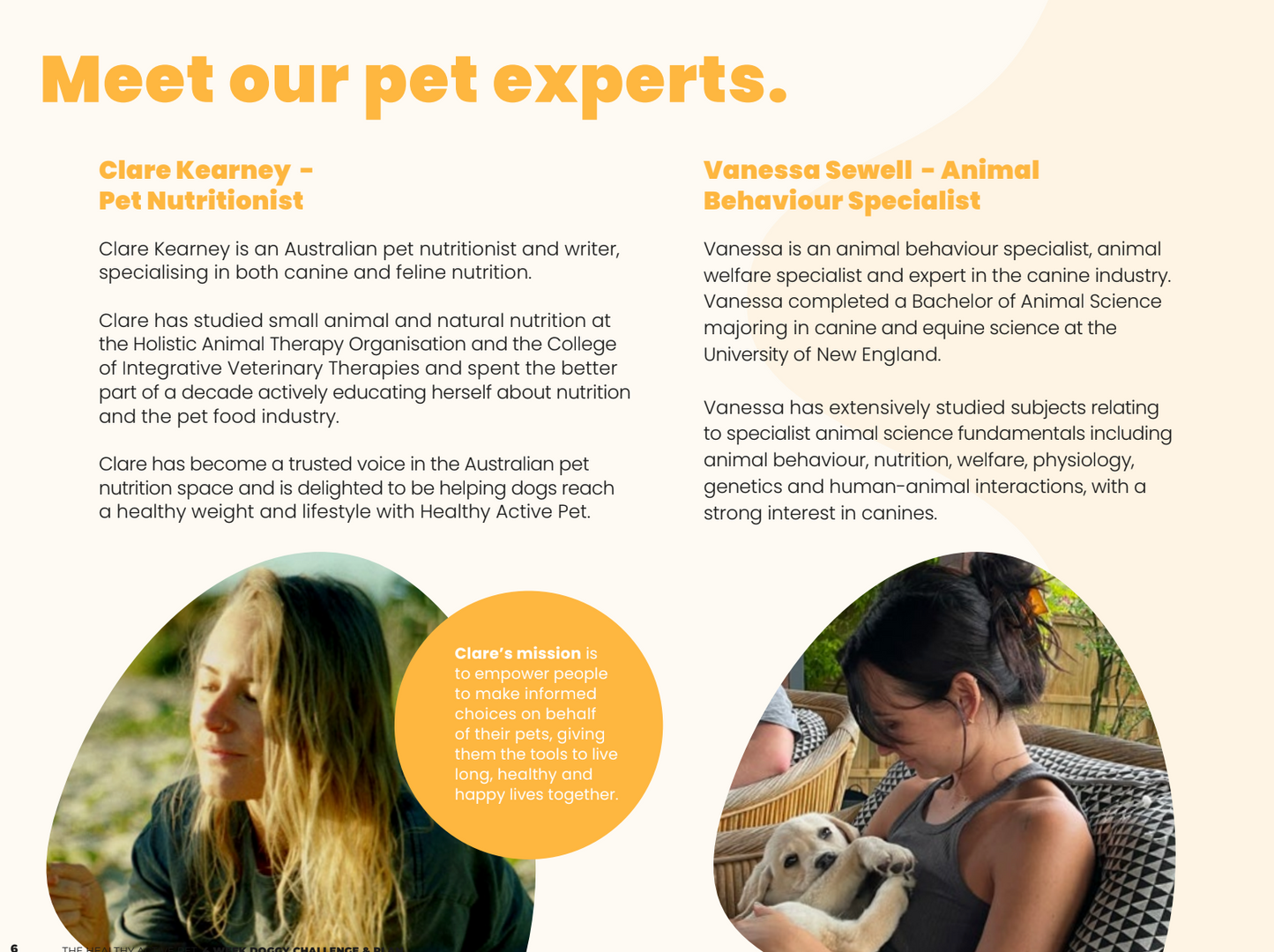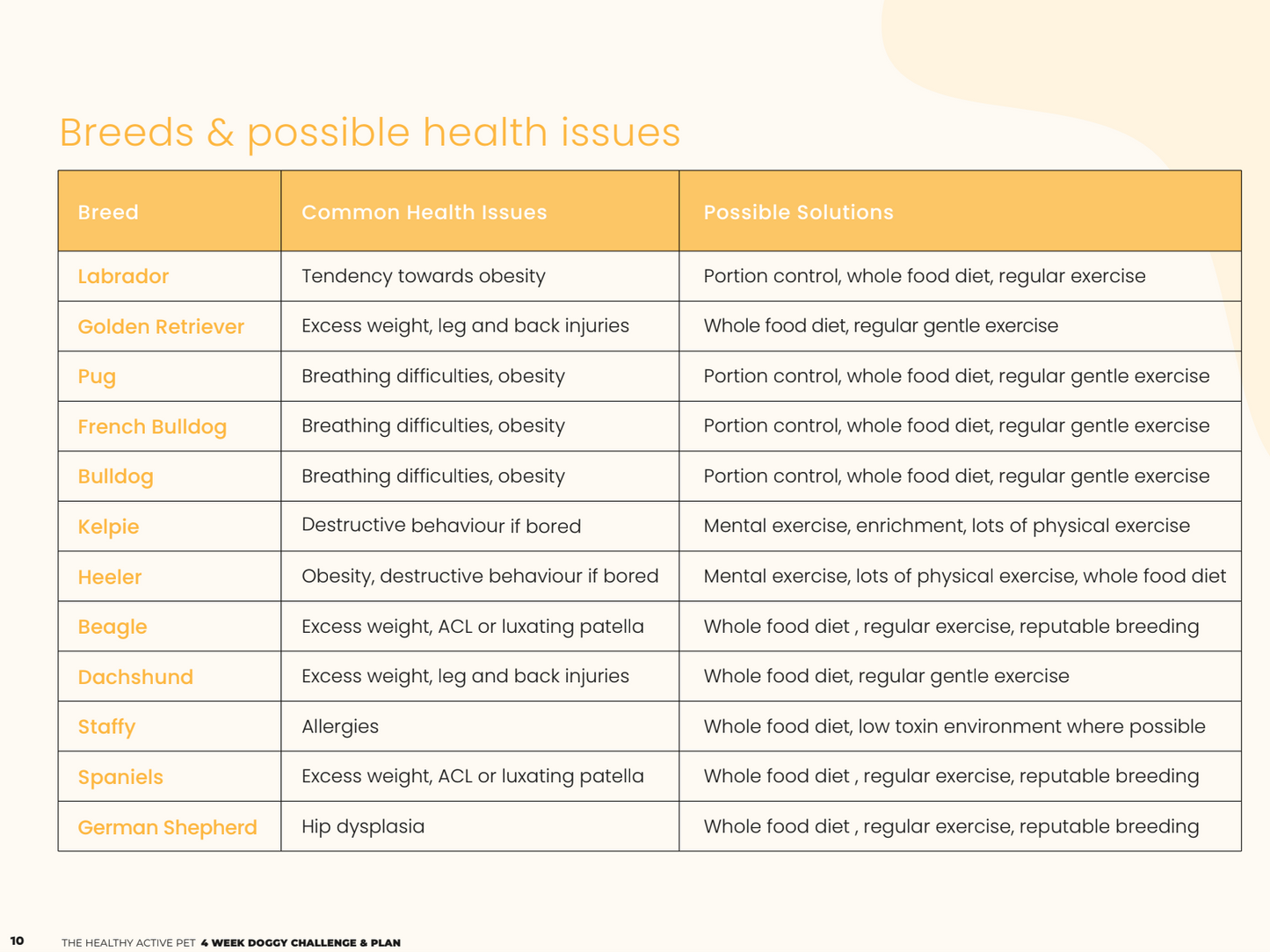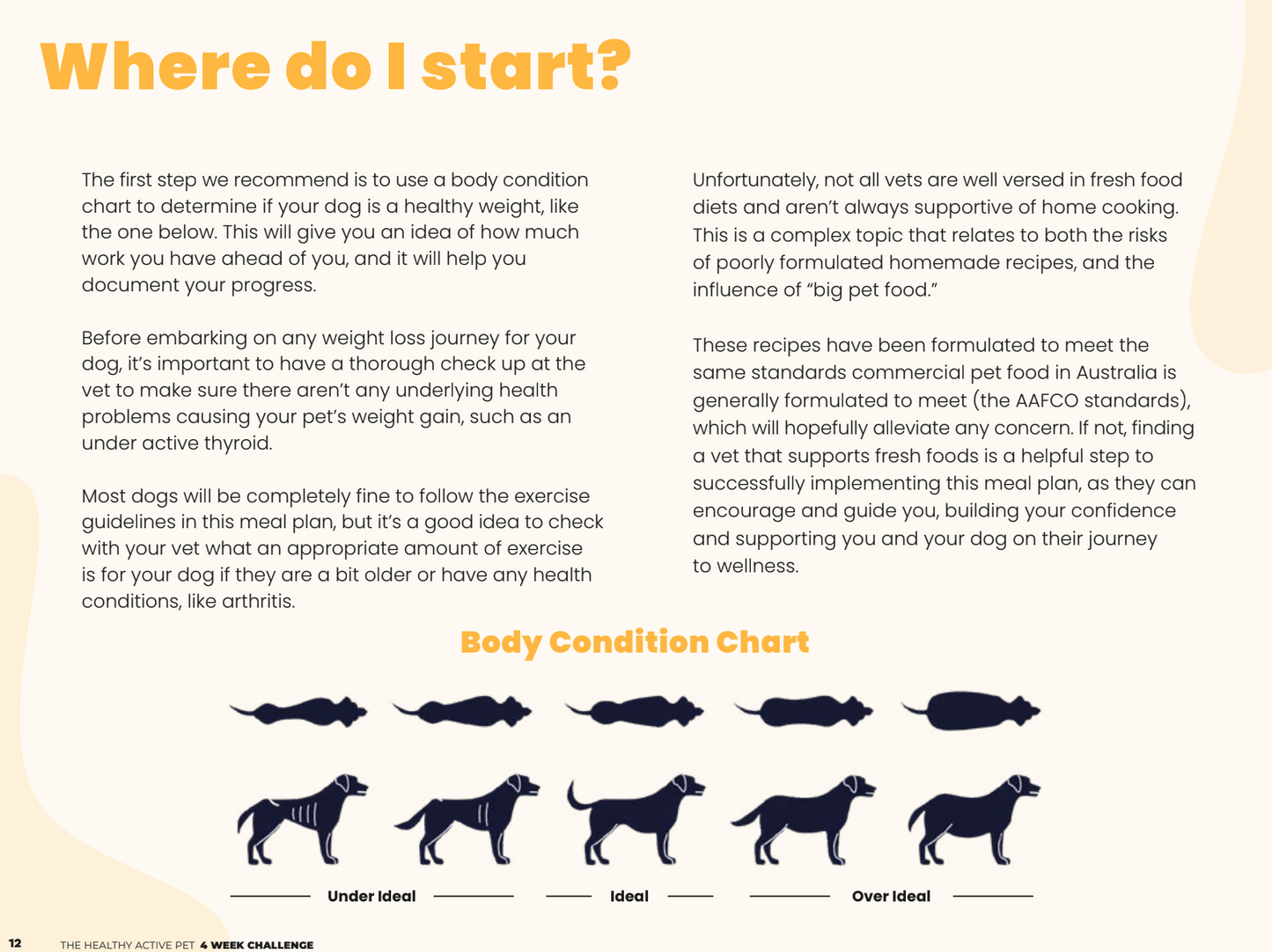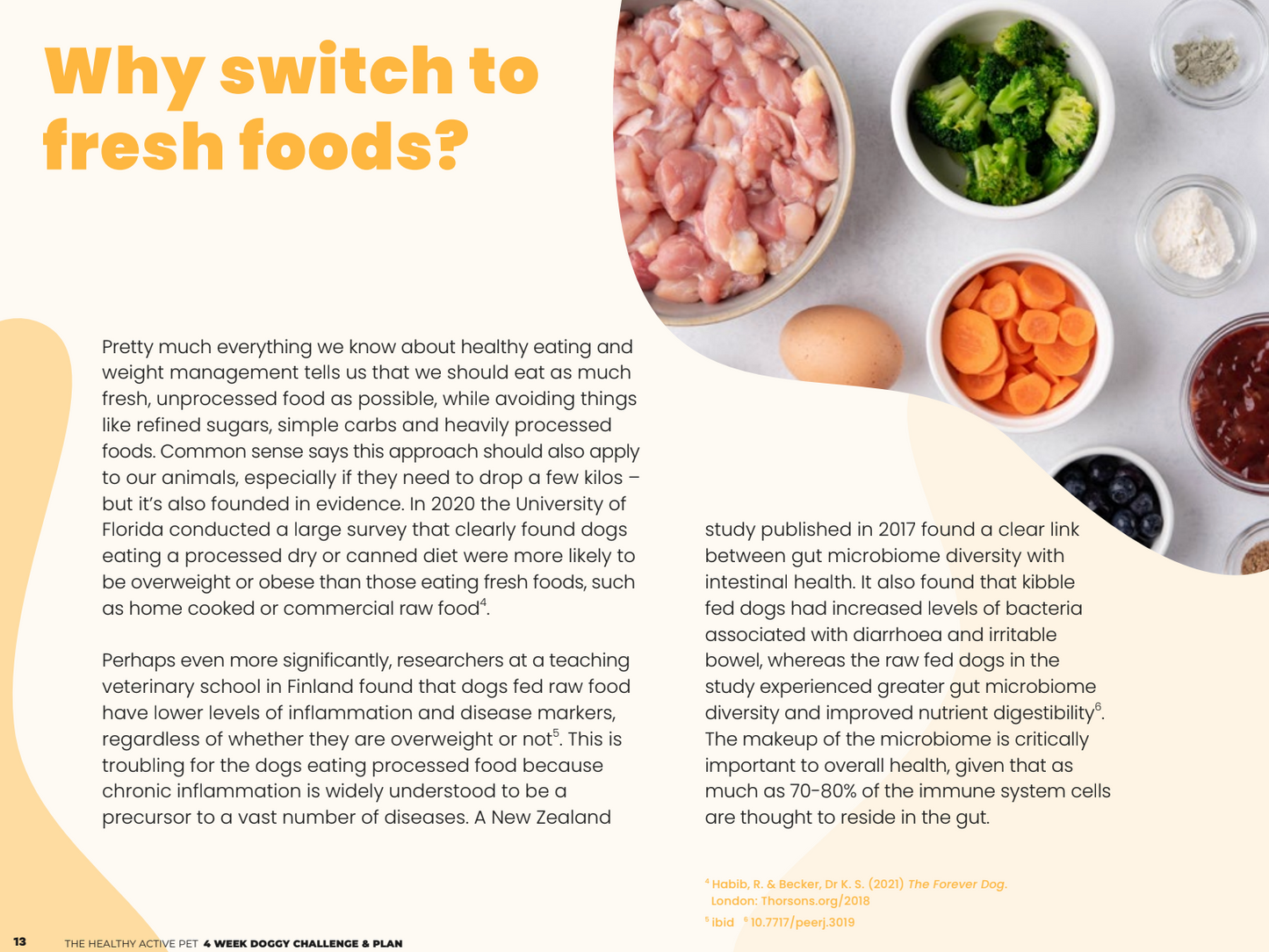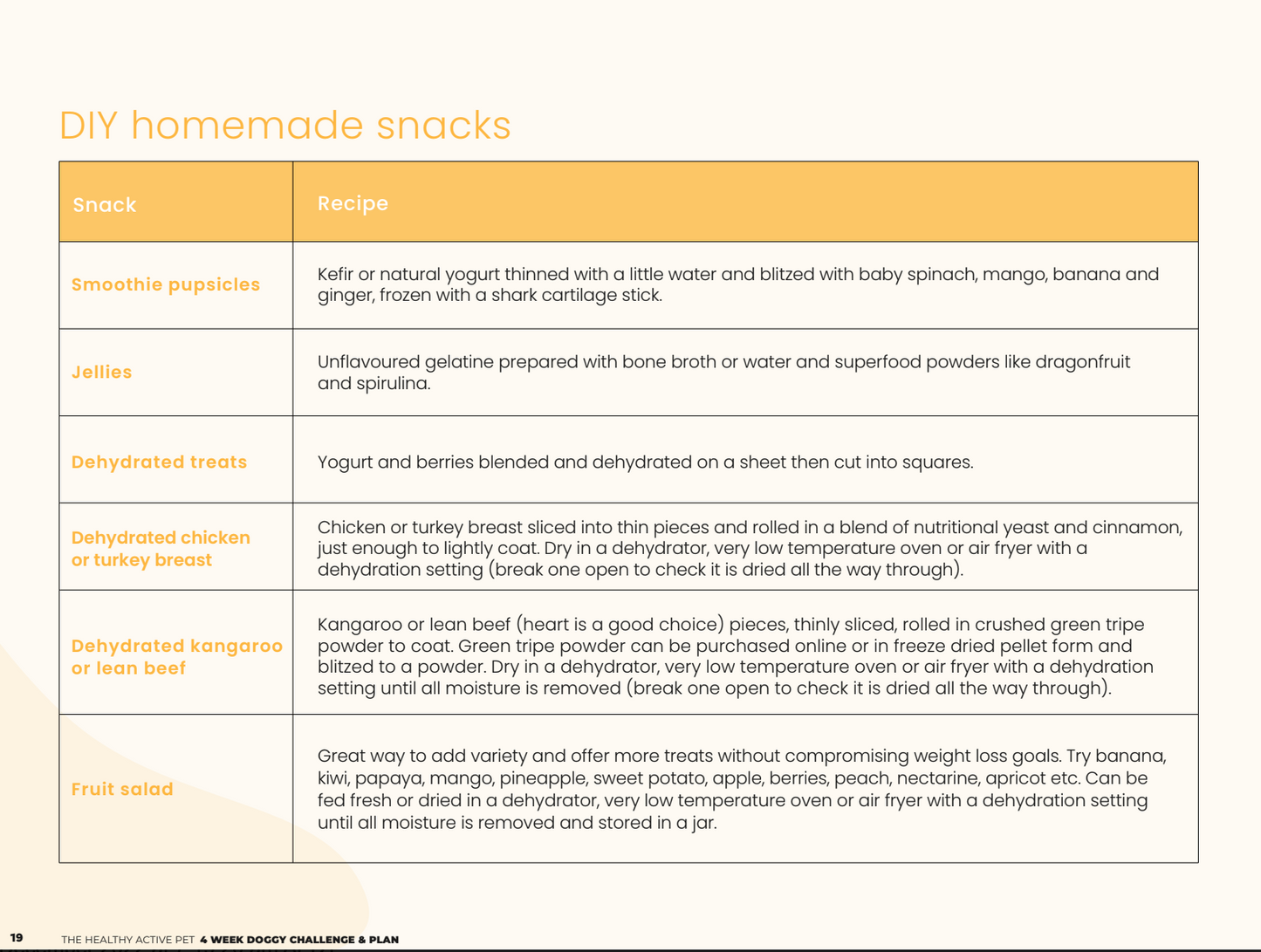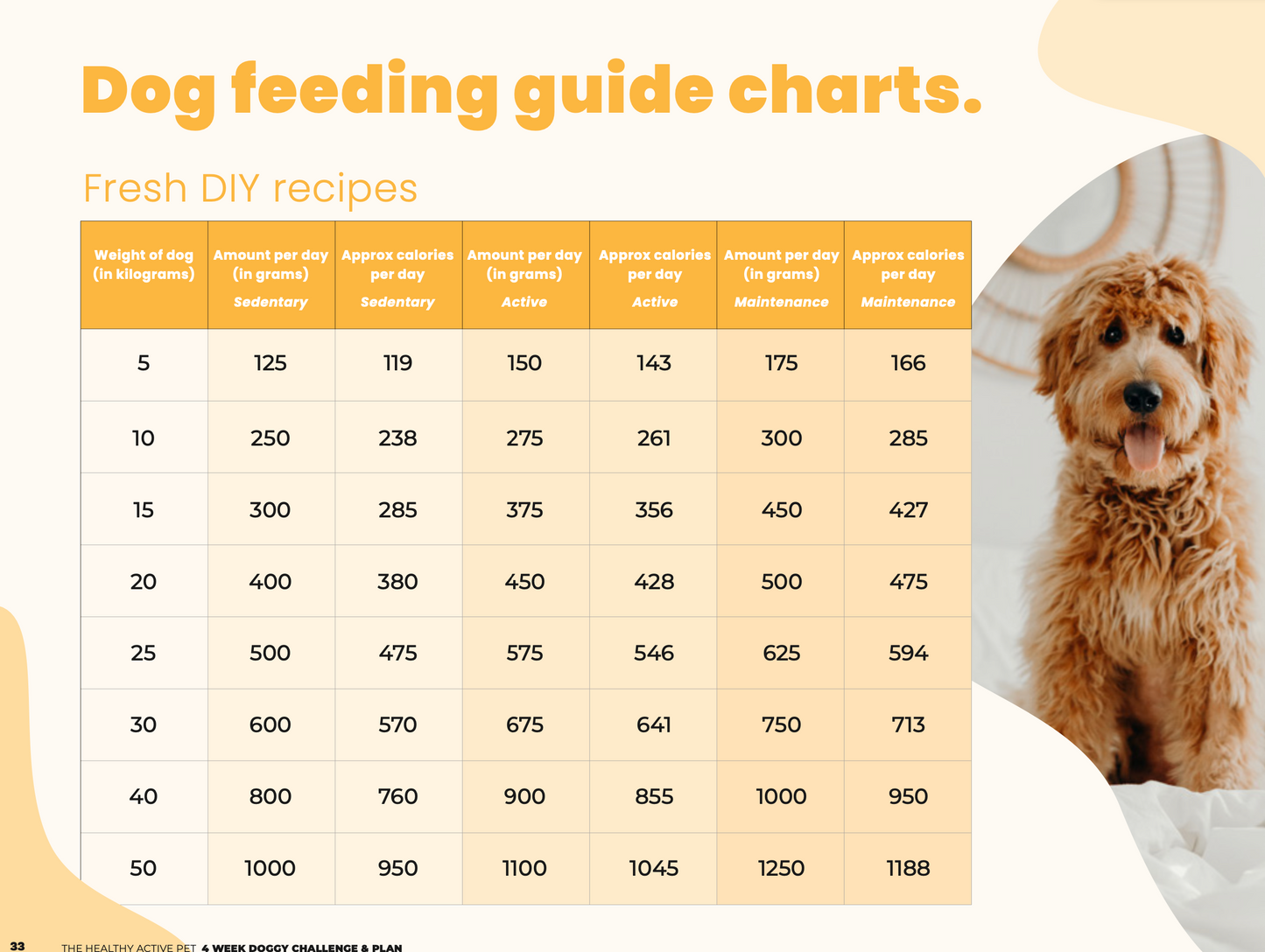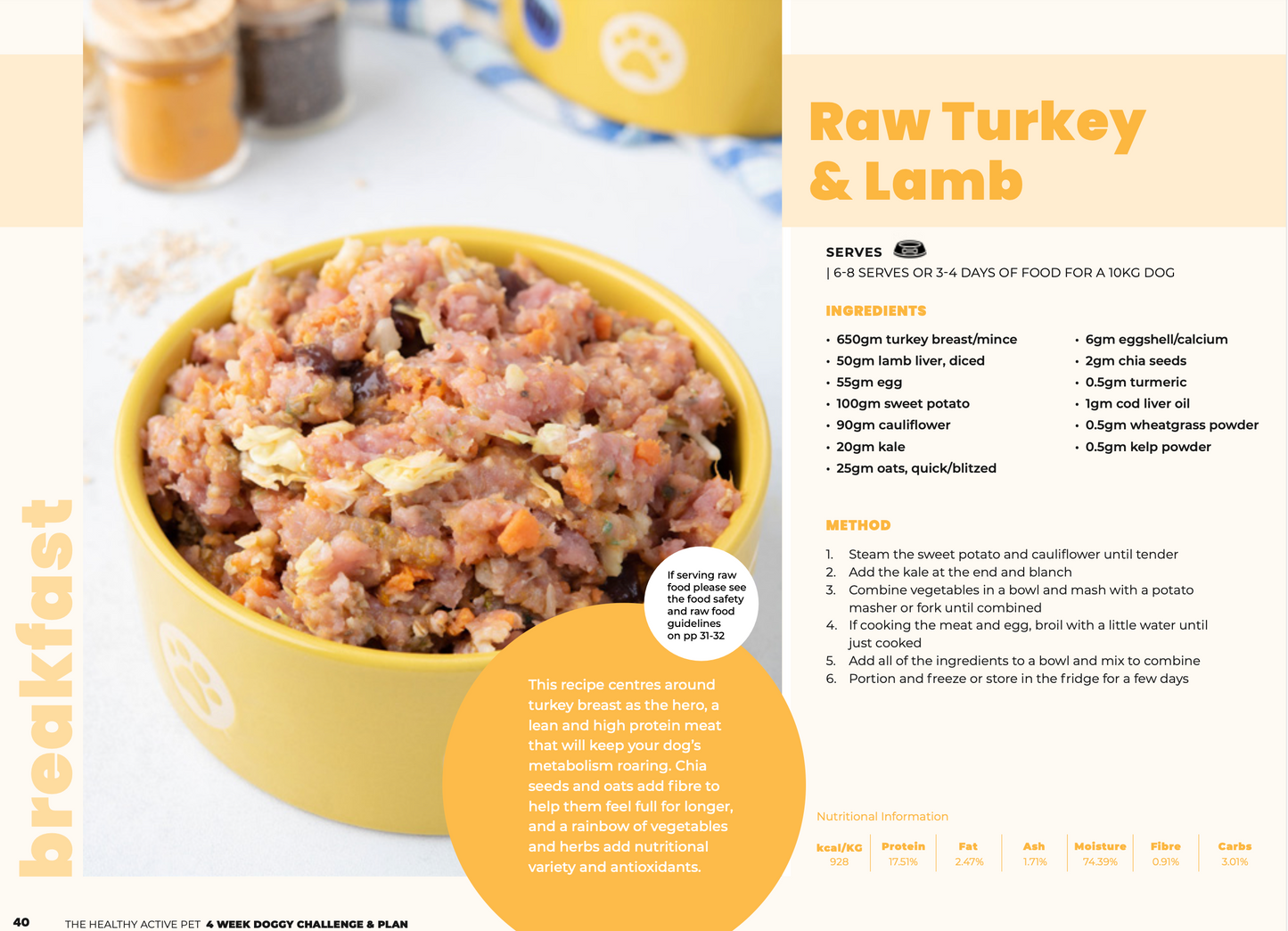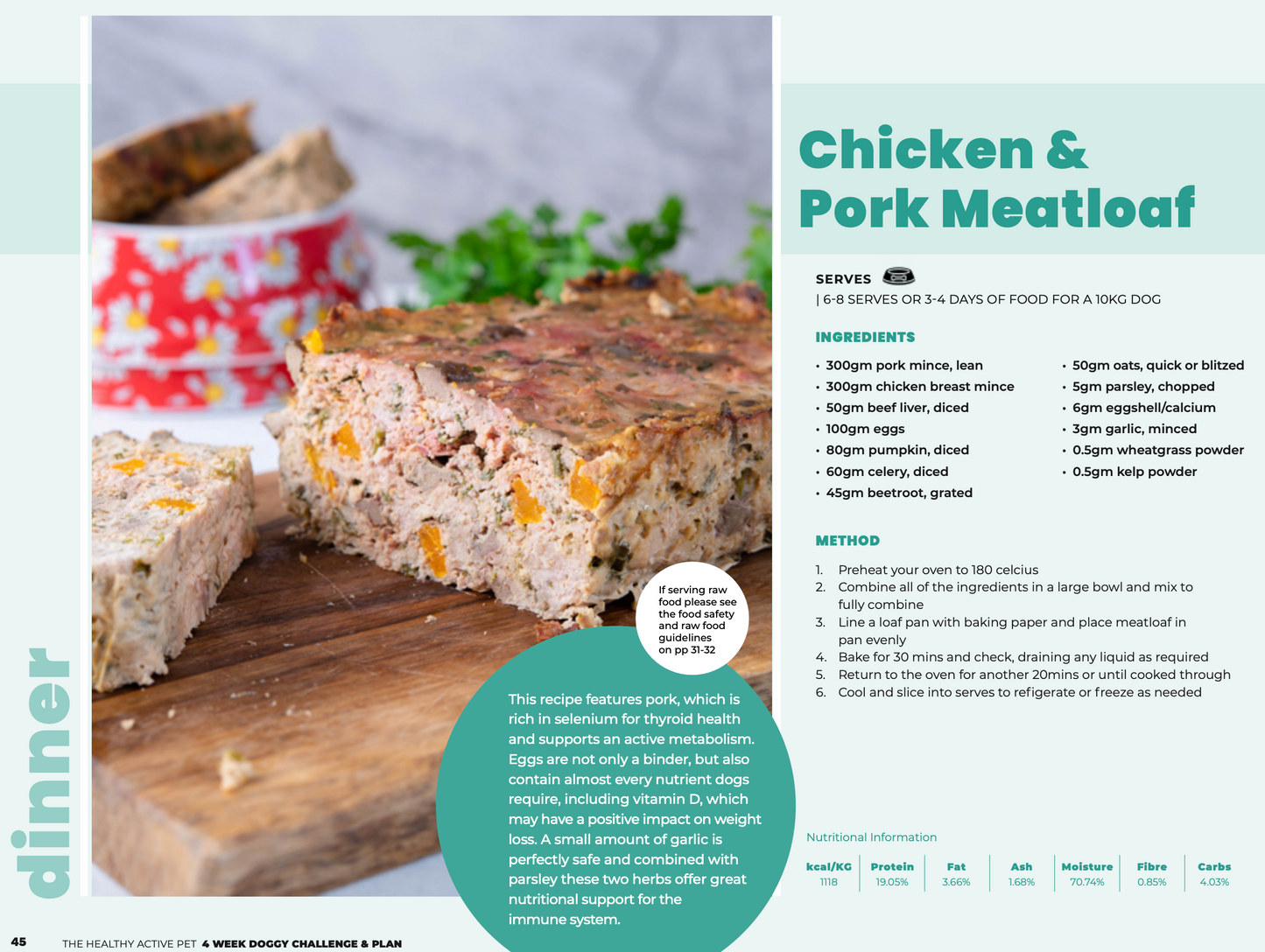 Homemade Dog Weight Loss Recipes & 4 Week Program
Description

If your dog needs to lose weight then this is the recipe and meal plan program for. you.

Our Dog Weight Loss Recipe Program is a 55 page program designed to get your dog in their best health possible and lose the excess kilos and promote their longevity

We will educate you, empower you and inform you.

It contains a full 4 week program designed by our pet nutritionists and experts.

The program includes home made fresh recipes and exercises to follow that are designed to help your dog reach their optimal weight.

Healthy Active Pet makes home cooking for dogs easy, safe - and tasty

Created by pet nutritionists for excellent nutrition & result 

Includes recipes & meal plans for dog performance & nutrition

Easy home-cooking recipes, personalised for your dog, plus feeding guide
All recipes have been formulated to meet the AAFCO standards

By following this program your dog will in their best health and you will also learn about the best way to feed your dog to ensure their receive the best nutrition possible for them
eBook Delivery

After purchase you will receive a confirmatio email with a link to download your eBook.

If you have an existing account or sign up for an account during the checkout process, you will also be able to download a copy from your Account page when logged in.
Try something new
Our beloved female keplie mix is 12 years old and abit over weight, she has got staffy in her, loves food, she loves raw food and I thought this could help her to lose weight with winter coming, loves pumpkin now, love this program with lots of new recipes all the time
Love this
Hi Just wondering if i could use this book for a senior dog to lose weight abit
Excellent book
This has opened my eyes to how we should feed our dog. Well put together and incredible content
Packed full of great info and amazing recipes
This book is amazing! It's jam packed full of great information, amazing recipes and all the tips and tricks needed to make healthy, nutritious and budget friendly food for your pets.
Roxy is loving this
My little girl Roxy needs to get back on the health track so I thought I would give this a go. I am really surprised at how little I knew about dog food before this and I am kicking myself. I am so grateful to have found this and me and Roxy are getting into meal prepping and making all the recipes and so far so good!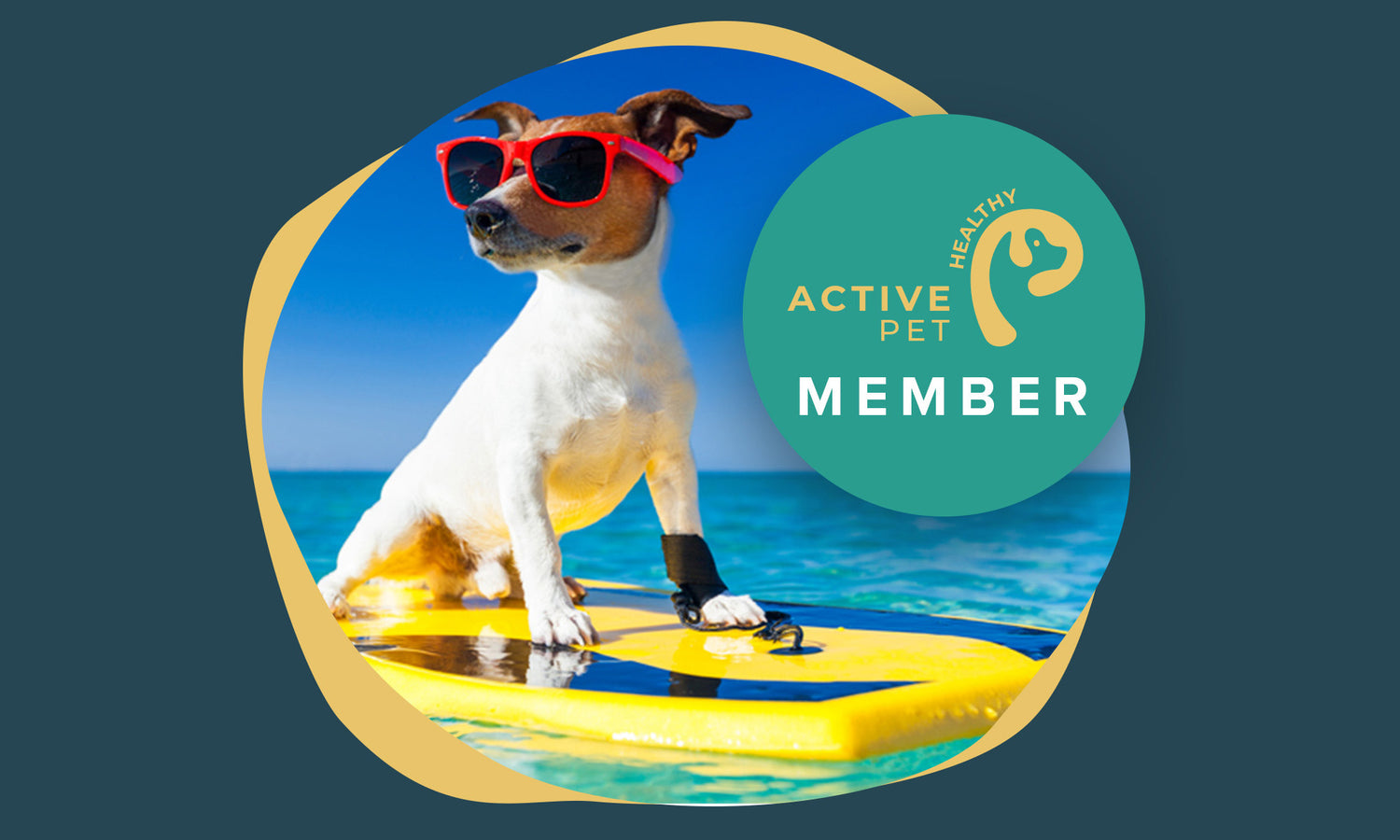 Become a member and get instant access to ALL our programs
Become a member and get instant access to ALL programs including this one! You'll also get instant access to upcoming programs as they are added.
Also included is access to our catalog of recipes as well as instant access to new recipes added every month, VIP access to sales and launches, and access to our private group with animal expert Q & A's.
We'll also give you 5% OFF everything just for being a member!
What are you waiting for?
JOIN TODAY
Highest quality products

Ethically sourced, always fresh raw ingredients. Tried and tested, durable toys and accessories. Our products are always the highest quality.

Fast shipping to all of Australia

Options for regular or express shipping to a majority of Australian customers. Our orders always leave within 2 business days.

Set and forget subscriptions

Save money and time with our handy pet food subscriptions, or buy as you need. The choice is yours.